Emergency plan team for Rasen area
Communication and co-ordination is at the top of the list for a new group being organised to deal with future emergencies within the Market Rasen area.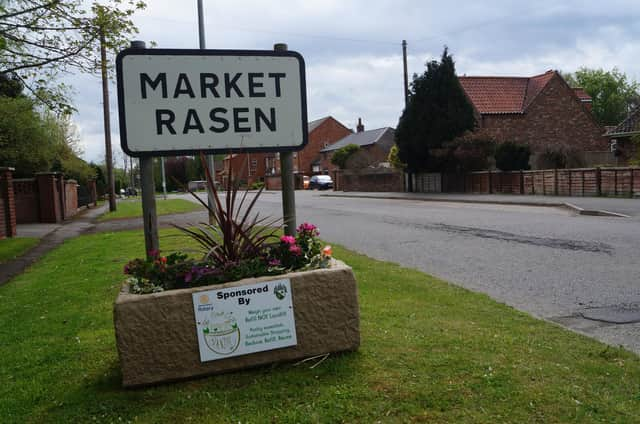 Although creating an emergency plan has been on the agenda for a while, unprecedented flooding in the town and in Middle Rasen has shown this is something that needs to be in place as soon as possible.
A meeting on Monday evening (October 31) saw residents of Market Rasen, Middle Rasen and North Willingham come together to look at the way forward.
While Coun Stephen Bunney chaired the meeting, he made it clear this was not a council-led initiative, but relied on the community.
He explained the group would be headed up by a small team of people to act as co-ordinators, but its ultimate success would depend on "lots and lots of volunteers".
Coun Bunney continued: "The [co-ordinating] group will only need to come together a few times a year to make sure the emergency plan document is kept up to date and relevant.
"To make it all work, we need people who are local and people who are prepared to work; those who have that local knowledge.
"It seems obvious to me we need to work as an area group, especially if there was, for example, a serious road collision or other transport disaster, as it would affect a wider area than just the town itself."
The emergency group would act as local co-ordinators in the initial stages of any 'disaster' before handing over to other authorities and emergency response teams.
The group will be working with the Lincolnshire Resilience Forum and the first action will be to complete the Emergency Plan document, which will then be a reference to use should any emergency incident occur.
Coun Bunney said: "It is important to get this written plan in place, so that when something happens there is a co-ordinated response and actions are not being duplicated."
The group and emergency plan document will not just be looking at flooding, but other potential major emergencies.
These could include transport – a train derailment, plane crash, multiple car collision, as mentioned previously; a gas leak; loss of power or a disruption in water supply; or an infectious disease being brought into the area.
Coun Bunney said: "We need this group to have a structure to be able to respond to any such incident and the Lincolnshire Resilience Forum will be able to give guidance and run exercises to ensure the systems are in place and work effectively."
Those who met on Monday will be getting together again in a couple of weeks time to fill in the plan document and then they will be looking at setting up a data base of volunteers.
Speaking after the Monday's meeting, Coun Bunney said: "This is a positive start, bringing the local community together to co-ordinate action, which we now hope to replicate on a district, county and blue-light level."