Theresa Villiers MP accompanied the chief executive of the Environment Agency James Bevan, and Boston Council leader Aaron Spencer and council chief executive Phil Drury for the tour.
Adam Robinson, Project Director for the Barrier, and other senior project partners, accompanied them.
The Boston Barrier project is a partnership between the Environment Agency, Lincolnshire County Council, Boston Borough Council and Black Sluice Internal Drainage Board and is one of the biggest civil engineering projects the town has ever seen, with over £100 million invested to better protect Boston from tidal flooding.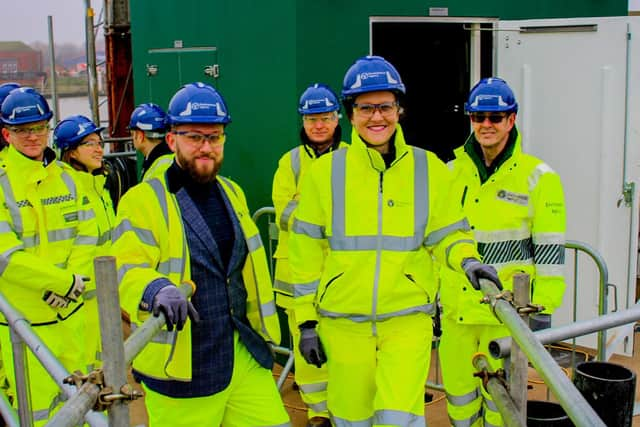 Work is scheduled to be completed and the barrier fully operational by next summer.
The barrier gate was delivered at the start of November from Holland and driven into the cofferdam by Self Propelled Modular Transporters (remotely controlled vehicles).
Contractors, BAM Nuttall Mott MacDonald Joint Venture (BMMJV) have now installed the barrier gate and are currently testing it.
Councillor Aaron Spencer, Leader of Boston Borough Council said: "The Boston Barrier project is a significant investment for our historic town, providing security and safety against tidal surges for the town.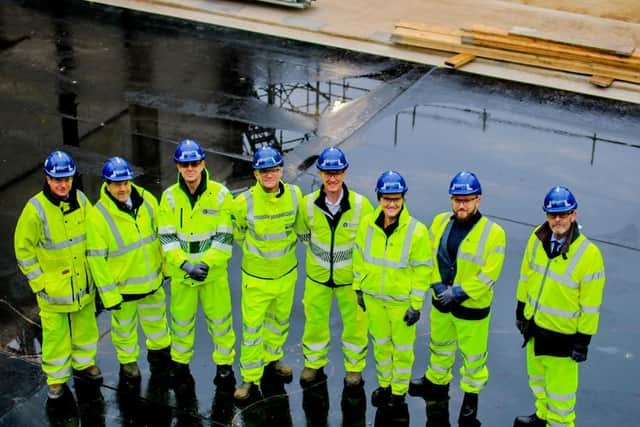 "It was an honour to meet the Rt. Hon Theresa Villiers, Secretary of State for Environment, Food and Rural Affairs, along with the Chief Executive of the Environment Agency, Sir James Bevan, welcoming them to Boston as they observed the progress being made.
"The risk of flooding is a significant priority for our town, and protecting the residents will always be the priority of both myself and the Council, which is why I am so passionate about this significant development.
"I'm keen to explore possibilities of further developments the barrier project could enable at a later date, including water-level management strategies, which would enable us to provide additional tourism and rejuvenation to the historic town centre."