EVENTS CRISIS: ELDC 'remains committed to coast'
More than £100m of investment in the coast has been secured with the help of East Lindsey Dictrict Council.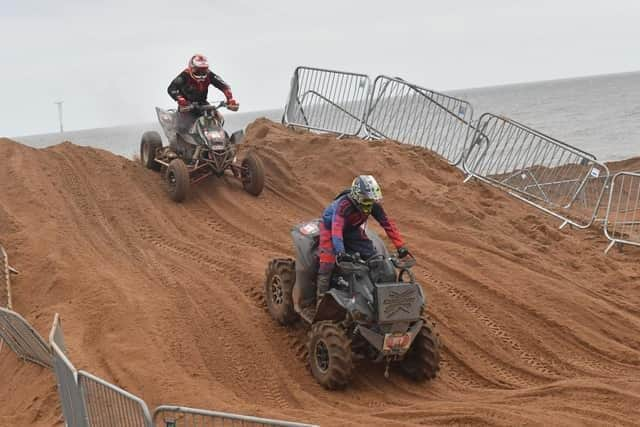 Lincolnshire World approached East Lindsey District Council to reassure the town regarding the support it gives following concerns about after concerns were voiced about the number of big annual events that were being cancelled or are struggling to survive.
As reported the concerns follow the demise of Visit Lincs Coast (BID), which offered financial help and funding to events and was financed through a levey paid by local businesses.
Businesses who continue to pay business rates to the authority have always questioned what support the coast received for the money they pay.
A statement from ELDC reads: "The £100m+ investment through Town Deals, Levelling Up and Arts Council England into East Lindsey has been secured with the support of the Council and Connected Coast Board. There are several projects that will significantly benefit the visitor offer in Skegness.
"The Council also supports Lincolnshire's tourist organisation, Destination Lincolnshire through a Partnership Agreement to promote the area, including the coast. Their work includes working with local attractions and businesses to provide a renewed online presence for the Coast in the absence of the BID. It does not have the resources that the BID was able to access through the levy, nor is it a direct replacement. Destination Lincolnshire has recently established a new accommodation providers group, which aim to work together to share information about events.
"The BID had a distinct role to promote the area, stage events and make environmental improvements – all of which were above and beyond our role as a council. ELDC's tourism budget did not change throughout the term of the BID and we remain as committed as ever to promoting tourism and supporting the economy of the Lincolnshire coast.
There has been no change to ELDC's support for the AMCA Beach Race " the statement says. Other events the authority supports include
In Orbit exhibition at the Embassy Theatre, Skegness.
King Charles Coronation event in Tower Gardens.
Dance Free by the Sea on beaches between Saltfleetby Theddlethorpe Dunes and Gibraltar Point until March 2024.
Sunset Station, supported by significant private sector investment, extends the miniature railway line at Skegness Water Leisure Park with the addition of a new station.
Service fee of £75k to SO Fest