Ex Gainsborough Trinity goalie 'lucky to be alive'
A former Gainsborough Trinity goalkeeper is lucky to be alive after an accident at work.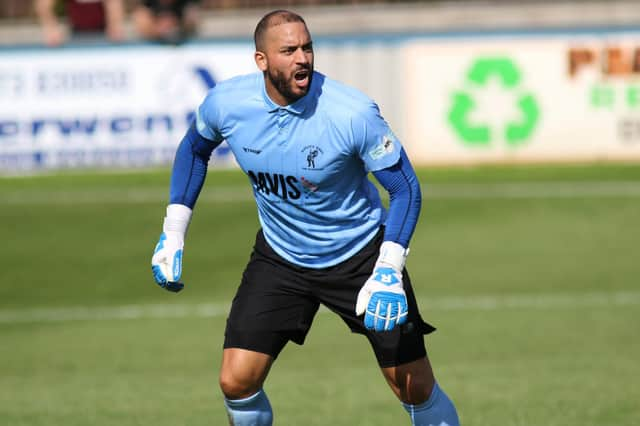 He said: "I was at work and on a windy and rainy day I was electrocuted as 11,000 volts went through my body.
"The doctors said they couldn't believe I was still here, nor could my family.
"I was in hospital for just under a week and had to take things easy for a good while after that.
"The club stood by me from day one which I'll never forget."
The accident happened in February, seven months after Jon signed for Matlock Gladiators from Gainsborough.
He's currently out of action, after sustaining a knee injury during a match against Sheffield FC this month. The Gladiators' manager predicts Jon could be out of the game for up to ten weeks.
Team manager Paul Phillips said: "He's the best goalkeeper in the league, we missed him for a long time last season with what happened to him, he's come back but now he's picked up this injury."
Enforced rest will give Jon the chance to spend precious time with his newborn son.
In November last year the goalkeeper was banned from playing for a month after breaching FA betting rules.
Two months later Jon and fellow Gladiators were left devastated by the death of team member Jordan Sinnott who was assaulted on a night out in Retford. Jordan's two attackers were jailed for manslaughter in July.