Fairy Dell in Skegness finally opens after being targeted by vandals
The Fairy Dell paddling pools in Skegness have finally opened after vandalism before the Bank Holiday delayed their use.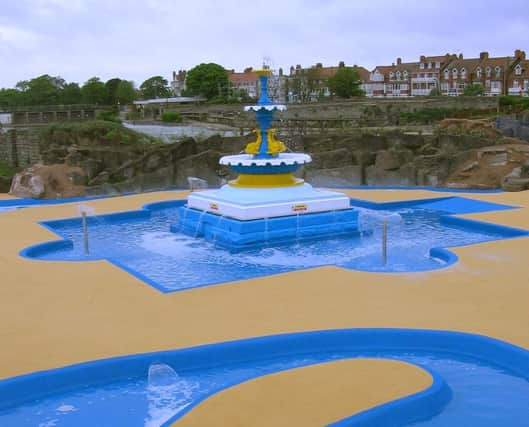 The popular free attraction was due to open on Saturday, but East Lindsey District Council (ELDC) kept them closed to empty and clean them – and warned this could take several days.
The incident happened overnight on Friday. The problem was caused because the glass bottles were thrown into the pools and smashed.
Coun Steve Kirk, ELDC Portfolio Holder for the Coastal Economy, believes the culprits knew the "damage and disruption" their actions would cause to residents and visitors.
He said: "Unfortunately someone has committed this mindless act of vandalism to one of our much-loved community assets knowing exactly what damage and disruption this will cause to our residents and visitors.
"The glass drinking bottles thrown into the paddling pool area have smashed into small pieces and has caused us to close this area, which should have opened on Saturday for residents and visitors.
"Our contractors will carry out remedial works which will include emptying the pools and a throughout clean, and then a refill."
"Our CCTV and anti-social behaviour officers are working to identify the people who have committed this offence and will deal with them appropriately."
The good news came this morning. ELDC posted on Facebook: "Thanks to our fantastic Pool Plant Operatives, the facility has now been successfully drained, vacuumed, refilled and water quality checked following the recent vandalism, all ready for our residents and visitors to enjoy this half-term."