Family pay tribute to 'man of the house' Oliwier whose body was found in the River Trent in Gainsborough
The family of 15-year-old Oliwier Kaczmarowski, whose body was found in the River Trent in Gainsborough, have paid tribute to their 'man of the house' and 'protective, calm brother and son'.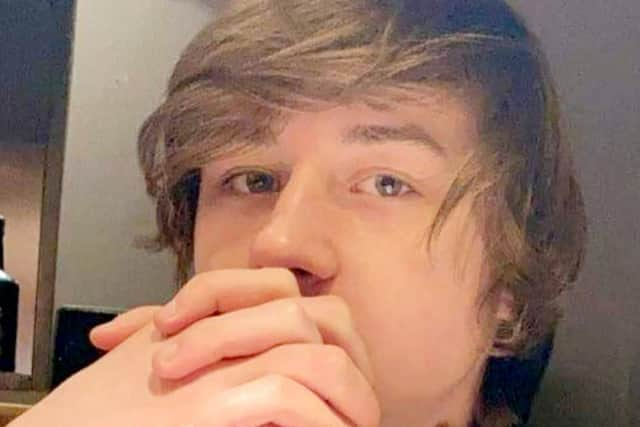 They said: "It's hard to find the words to describe how we're feeling. We still can't believe that he's gone. I don't think it's properly hit us yet that he is gone.
"As his mum, I still can't go inside his room. Sometimes we don't know what to say when people ask us about him. We have so many precious memories of Oliwier and I'm sure his friends have their own memories of him. We will treasure those memories we had with him.
"He took it upon himself to be the man of the house when his father passed away. It was such a big responsibility, but he helped his siblings by being there for them when they were going through a hard time.
"Even though he bickered with his siblings a lot, he was incredibly protective. He always thought he was good at fighting and play fighting, but we all knew he wasn't!
"Oliwier had a small group of close friends and he enjoyed going out with them. He was a great friend, and we were told recently that he stepped in to help someone who had been bullied and took him under his wing so he wouldn't be alone.
"He was very calm, he helped around the house by going food shopping, taking parcels to the post office and he was very funny. Some would say he had a dark sense of humour and it's one of the things we remember fondly about him.
"He liked wearing smart clothes, had a cologne collection and liked looking after himself. He wasn't very athletic, but he had recently been going to the gym. Green was also his favourite colour.
"He used to collect game consoles and was thinking of starting a business with games and consoles. He was also really interested in history and wanted to study this in college.
"We are incredibly grateful to the community for coming together. Everyone who came to support us, help us with the search and the vigil. There were people who didn't even know Oliwier who came to help, and people have said nothing but great things about him. For that, my family are thankful.
"We love you and we will miss you Oliwier."