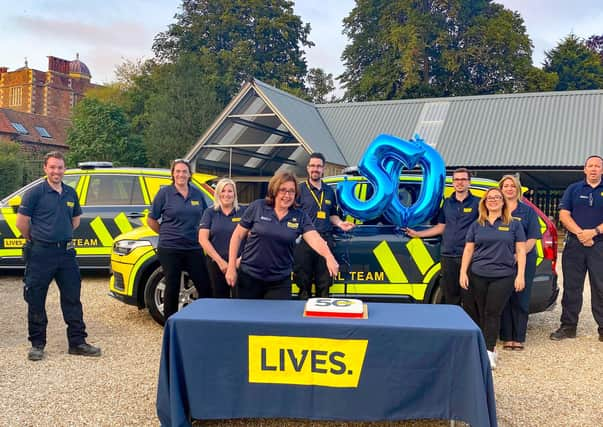 Emergency response charity, LIVES celebrated their 50-year anniversary at Doddington Hall and Gardens.
With the venue's annual sculpture trail in full swing, it was the perfect setting for the socially distanced, invitation-only event to mark half a century of life-saving work.
It also allowed the perfect showcase for the charity, giving supporters the opportunity to chat to the team and witness life-saving scenarios carried out by LIVES volunteers.
Nikki Cooke, CEO at LIVES said: "We have been really excited about our 50th anniversary year, but COVID has hampered many of our plans and activities.
"We are so grateful to Doddington Hall who have allowed us an opportunity to see so many of our wonderful supporters and celebrate this important milestone."
The evening saw a wide range of people attending, from LIVES responders and their families to Lincolnshire businesses who have supported the charity, many who have helped raised the £1.4 million needed to keep the army of responder on the road.
The charity provides equipment, support and sector leading training to volunteers so they can respond to medical emergencies in Lincolnshire.
Each Responder is tasked to an emergency by the control centre in Bracebridge Heath, which receives incoming 999 calls.
LIVES has a wide range of volunteers from doctors, nurses and paramedics to community first responders, who train to different levels, all of whom have saved thousands of lives across the county.
LIVES is very proud to be turning 50 this year, but have had to suspend almost all of its anniversary celebrations and fundraising activities due to the pandemic.
However, they have continued to give full support to their communities by responding to medical emergencies when a 999 call is made, in full PPE.
You can still support LIVES safely by making a donation through their website: www.LIVES.org.uk