Fighting fit crew hits the road for Firefighters Charity fundraiser
Members of Binbrook Fire Crew took to the road on Sunday to raise money for the Firefighters Charity.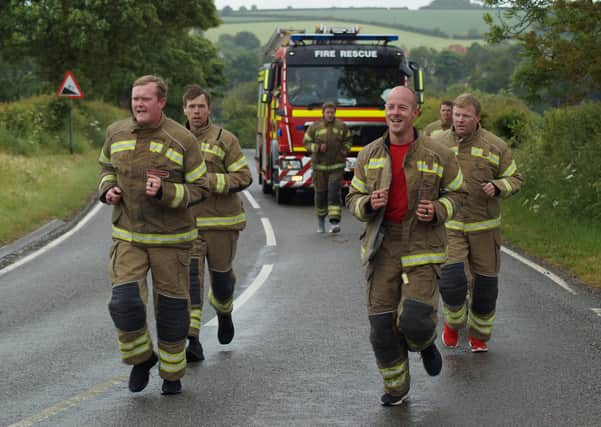 The group of on-call firefighters ran a five-mile route, starting from the fire station in St Mary's Lane, out to Swinhope, through Brookenby and back to Binbrook - all in their heavy firefighting uniforms.
Along the way, they were cheered on by local residents.
So far the fundraising total has topped the £1,000 mark.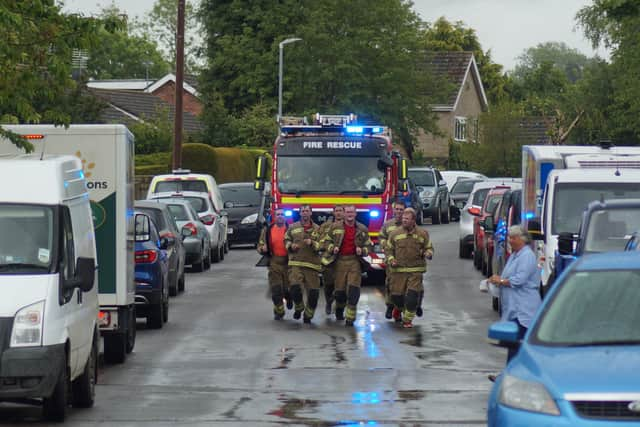 A spokesman for the crew said: "We are always com-pletely humbled by the support we receive from the local community, especially for such a small community station.
"Thank you so much for your generous donations."
To make a donation, visit the Binbrook Fire Station Facebook page; the donation spot will be left open until the end of this week.
Donations can also be made at Manor View Stores in the village.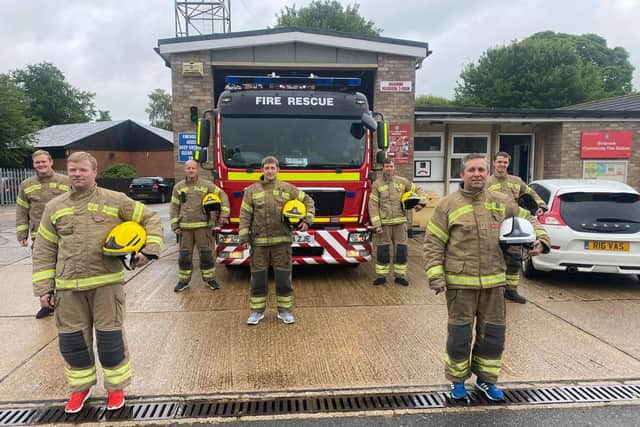 The run was originally scheduled for May 24, but the crew had been involved with an overnight call out at Laughton Woods near Gainsborough.
Ordinarily, the crew organises car wash events to raise money for the Firefighters Charity, but this has not been possible due to lockdown.
The charity relies solely on donations from fundraising in the communities from station events, and, like many charities during the lockdown, is facing a massive loss in funds, which impacts on the help they can give in a much needed time.