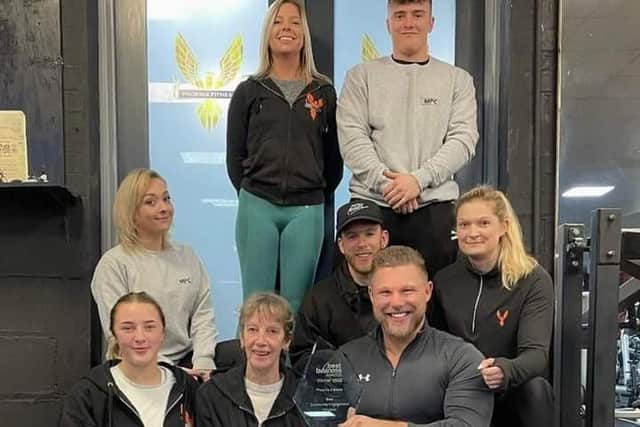 Phoenix Fitness of Skegness has been announced winner of the Best Community Engagement Initiative at the 2022 Best Business Awards.
The awards aim to highlight and reward excellence across the private and public sectors to help businesses become even more successful.
Billie Samms of Phoenix Fitness in Victoria Road said: "The award is for all our community work we do in Skegness such as hosting charity days, raffles, and mental health awareness.
"In 2021 we also hosted the first ever east coast fitness festival at Skegness Showground.
"Our aim is to create a gym that provides fitness for all.
"I was emailed about the awards and thought let's enter it.
"We have such a fantastic community base behind us in the gym but without our members and an incredible team we couldn't have won."