Five-year-old AJ donates hair to Little Princess Trust
​A kind-hearted five-year-old boy from Louth has donated his long flowing locks to charity after going for the big chop.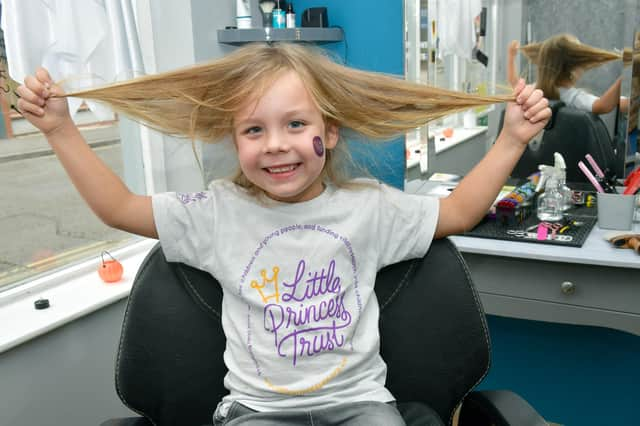 Ashley 'AJ' King has cut and donated a whopping 10 inches of hair after having his haircut for the first time at Simply Cuts in Louth on Saturday (October 7), donating his blonde flowing locks to the Little Princess Trust.
AJ has had long hair all his life and despite his parents offering him the chance to cut it, he hasn't wanted to until the school holidays.
And when his mum Ty Tait suggested that he donate his hair to the Little Princess Trust, a national charity which makes wigs for children and young people who have lost their own hair due to cancer treatments, his step-dad, AJ Harwood, said he became obsessed with the idea.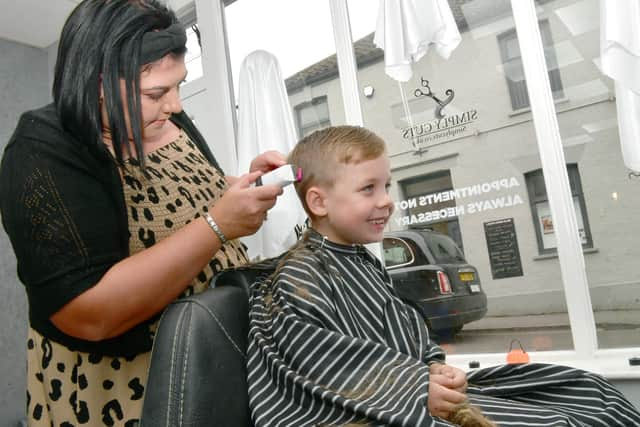 "He wasn't nervous at all on the day," he said, "His mum and I were though, but he was brilliant and we're so proud of him."
AJ loves his new haircut, PJ said, and he now wants to grow his hair long again so he can cut it and donate it to the Little Princess Trust all over again.
A JustGiving page set up for donations to the charity has now seen more than £300 raised for the Little Princess Trust, and another collection at the Co-op's Manby store where his mum Ty works has also seen another £150 raised.
To make a donation to AJ's big hair cut, visit his JustGiving page at https://www.justgiving.com/page/ty-tait-1690976767761?utm_medium=fundraising&utm_content=page%2Fty-tait-1690976767761&utm_source=copyLink&utm_campaign=pfp-share