Follow the yellow brick road to Ayscough Hall!
​Two good causes are set to benefit from this year's community pantomime, and locals are asked to come out and show their support.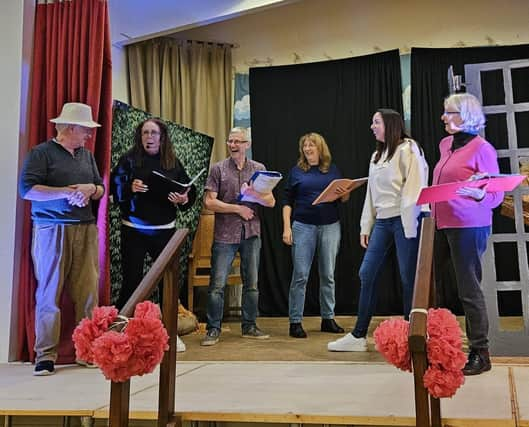 ​The Louth Community Pantomime Group, formerly the Friends of Louth Hospital, are deep in preparation for their 2024 production, which this year will be The Wizard of Oz, performed over from Wednesday January 3 to Saturday January 6 with a matinee show at Ayscough Hall– and tickets are now on sale.
As the majority of the cast and crew no longer work for Louth Hospital, the group are now raising money for local causes, which have been chosen as the Neighbour's Kitchen and Lily's Rainbow Fund.
This year will also see performances by Elite Dance School who will be dancing as the Munchkins in the panto.
Spokesman Belinda Baumber said that so far, the cast and crew have been having a great time in rehearsals despite having extra work to do this year:
"It's been hard work as we've had to build our own stage extension and erect a shed to keep all our stuff in, but it's been going well and we're on schedule, everyone has been fantastic."
The committee have extended their thanks to GRS Signs who have created a yellow brick road especially for the show, and also to local businesses Stella Arden and Parkinson's for their donations to their cause.
The committee are now appealing for donations of raffle prizes to help boost funds for their chosen charities further, which can be brought to Ayscough Hall during rehearsals on Sundays between 2pm and 4pm.
Tickets are now on sale for the pantomime, and can be purchased by calling the box office on 01507 354476 or 07879 815698.
You can also buy tickets during the aforementioned rehearsal times, and the group will also be selling tickets in Joseph Morton Wetherspoons in Louth on Saturday 2, Saturday 9, and Saturday 16 December from 12noon to 2pm. Cash only on these dates.