'For a great many people, Gary was The Standard' - Colleagues from 1950s-2000s pay tribute to long-serving Standard photographer Gary Atkinson
Last month, we reported the sad news that former Standard photographer Gary Atkinson had died, aged 85.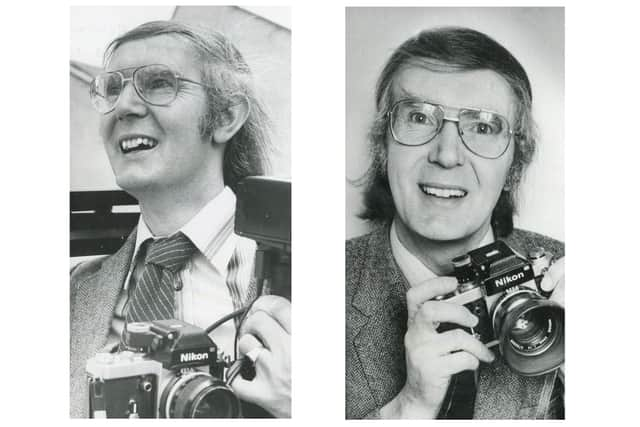 Gary was the Standard's first staff photographer, joining the paper in 1957. There, he remained until retirement in 2002.
Here, former colleagues from the 1950s to the 2000s pay tribute to him:
George Wheatman, who started at the paper in 1953 as a reporter and left in the 1980s after serving as editor, described Gary as 'an excellent, all-round guy', as 'a nice person, but also a very good photographer'.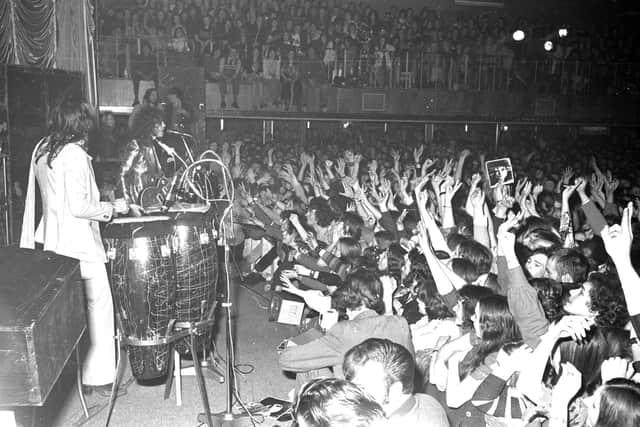 "He brought The Standard up to date," he said.
Norman Bainbridge, who joined The Standard in 1954 as a reporter and went on to hold a number of roles before leaving the group in the '80s, described him as 'a friend as well as a trusted colleague'.
"As well as Lincolnshire Standard Group picture jobs, Gary was a superb motorcycle road and grass track racing cameraman with me when were weekend working for MCN," he said.
Dave Peatling, who started at The Standard as an apprentice after leaving school in 1955 and went on to have a long association with the paper, said: "Gary Atkinson was one of those people who got on with everyone. He had to, doing the job he did.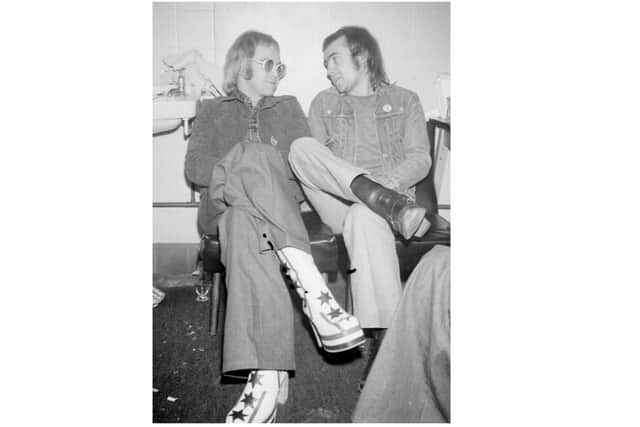 "He was also very obliging. On one occasion I had need of a certain photo. I got in touch and within a couple of hours he had found the photo in his archive and printed a couple of copies.
"That archive was legendary at The Standard.
"No matter the date, the occasion, the venue – within minutes he could find it, print it and present it to editorial without a murmur. Happy memories."
Keith Sanders, who joined The Standard's advertising department after leaving school in 1960, described him as 'patient' and 'kind' and said he 'always had a smile and good word for everyone'.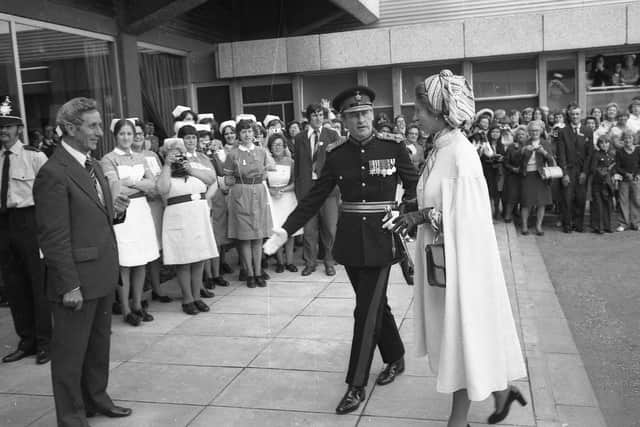 Doug Moody, a member of The Standard team from 1964 to 1995, holding the roles of group production editor and deputy group editor, said: "A quiet man who was a real artist with a camera – that was Gary Atkinson.
"And in the 30-plus years I worked with him, I found he had only one standard – the best. No matter what the assignment, he always delivered, and, more often than not, with far better results than expected.
"Gary worked through the changing face of photography – from using old plate cameras of 60 or more years ago to the latest digital equipment.
"And he took it all in his stride, becoming synonymous with producing pictures of the highest quality.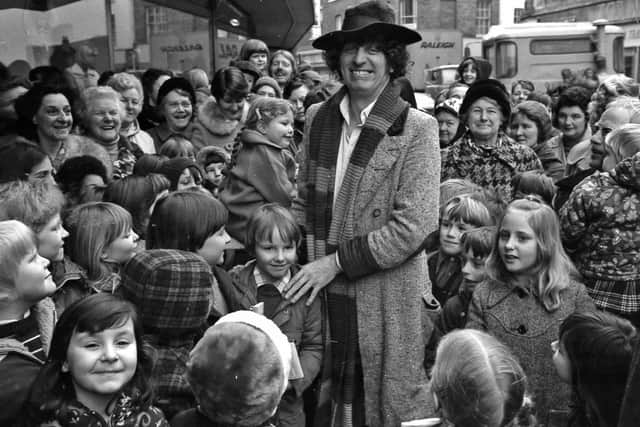 "The whole spectrum of Boston life and beyond was photographed by Gary over the years and during that time he became the face of The Standard to the many thousands of people with whom he came into contact. He will be missed."
Pam Browne, who joined The Standard in 1968 and went on to have a long career with the paper, leaving as deputy editor in the '00s, said: "Gary, once one of the Wrates seaside photographers from Skegness, well-known for their eye-catching striped blazers, finished up knowing every road, every village, every school, every football field and every bowling green over a huge area of Lincolnshire after he swapped working on the promenade for working for the local press.
"There wasn't an old folks' supper or a school sports day or a WI cake stall or an angling club presentation night that considered itself a complete success unless Gary turned up with his camera and the resulting photographs made it to the page.
She said it was acknowledged by fellow professionals that Gary's photographs were 'a cut above the rest'.
"For generations of people Gary, usually asked for by name when readers phoned the newsroom with a request to have a news event covered, was the face of the Boston Standard", she said.
"By the time he retired, the Boston Standard photographic archives were a priceless asset, covering as they did the highs and lows of local life over decades."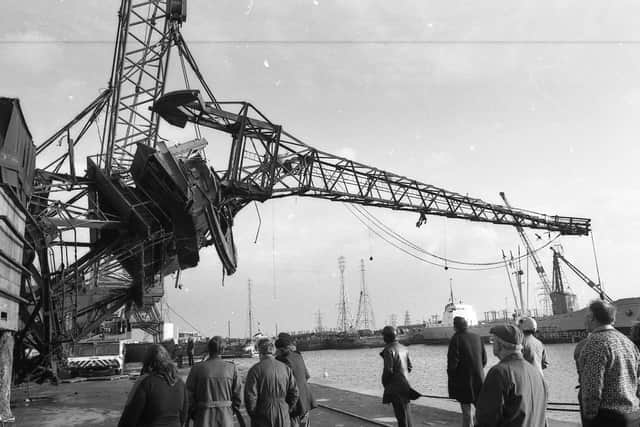 Geoff O'Neill, who worked with Gary during the '70s and '80s in numerous roles including editor of the Boston Standard, said: "During those days, cameras were quite sophisticated but nothing like the wizardry of today's equipment that produces completed electronic prints.
"Gary was a master of using the chemicals and paper needed to get the best results in those days from the great shots he had taken.
"He was without doubt one of the very best I have worked with both as a cameraman and a wizard in the darkroom.
He added: "Gary worked at all times of the day and night not only covering news events but also taking shots at school sports days, social events, presentations and galas – you name it, Gary will have been there getting the photos that meant that the Standard could record the news.
"I can honestly say he was one of the very best I have ever worked with and I remember our time together very fondly."
Lynne Harrison, who worked with Gary as news editor from 1989 to 1994, but several times before that from the mid-70s, said: "Gary Atkinson was without equal as a local newspaper photographer and his compositions and prints were in a class of their own, simply outstanding.
"For a great many Boston people, Gary was The Standard – a friend to them and to several generations of their family over his long career. People instantly warmed to Gary's quiet, unassuming manner and gentle humour."
Scott Dalton, who worked with Gary as a reporter in the '90s, said: "Gary was always a joy to go out with on jobs. In an age where there were no smartphone cameras and people were not so comfortable being photographed, he had a brilliant, jolly manner which put people at ease.
"He produced some stunning photos and it was often so hard to pick the final shot for the paper as they were all so good."
Tim Hartley, who worked with Gary as editor for five years from 1996, said: "Gary was perhaps one of the last of a special breed when it came to local newspapers – part photographer, part artist, part magician, 100 per cent PR man for the newspaper and the town."
He added: "More than so many of the brilliant people he worked with, and certainly far more than I at the time, Gary was the Boston Standard. He was the person thousands of people met and saw, whether it was for a school event, a protest, a heart-wrenching story or a cheerful achievement. If a picture truly does paint a thousand words, then Gary was the most eloquent and prolific contributor through this newspaper's long and esteemed history."