Former mayor co-opted back on to Rasen town council
A former town mayor is returning to Market Rasen Town Council after a break of more than a quarter of a century.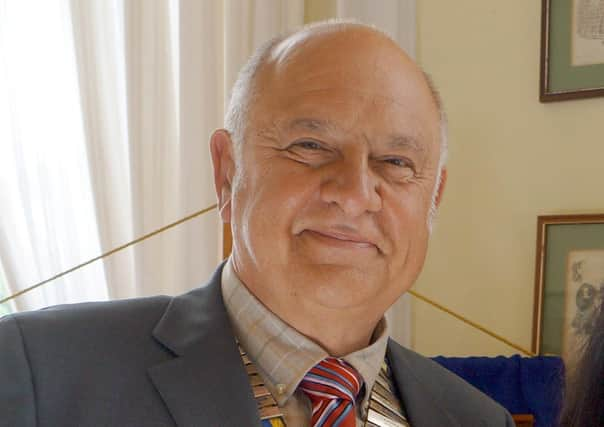 Neil Taylor was co-opted to serve as a town councillor at last week's full council meeting to fill the vacancy left by the resignation of Alan Lakeman.
A long-time resident of the town, Mr Taylor previously served on Market Rasen Town Council from 1979 to the early 1990s and was Town Mayor from 1983 to 1984.
He served the town as one of its district councillors from 1982 to 2000 and sat on all the major committees at district council level as chairman.
During his time as a West Lindsey councillor, Mr Taylor was responsible for the major reorganisation of the committee structure at the authority in 1988.
Four years earlier, he also reorganised the committee structure of Market Rasen Town Council.
Both councils have since reorganised again.
Speaking at the town council meeting, Mr Taylor said: "I have loads of experience, but to be honest after 20 years of service and a full time job I was warn out.
"Now, having worked with so many members of the council, my enthusiasm, my commitment has been restored
"It seems there is nothing that daunts the present town council.
"I think the atmosphere of enthusiasm and commitment is fantastic.
"To be honest, I would like to be part of it again."
A retired head teacher, working in the secondary sector of education, Mr Taylor was the Liberal Democrat Parliamentary Candidate in the 1992 and 1997 General Elections for the town.
He was secretary of the Good Neighbours Association from 1976 until its finish in 1986 and is a former member of CND and the Campaign Against Blood Sports.
Mr Taylor is a member of the Rotary Club of Market Rasen, serving as its president two years ago.
He is also an active member of Market Rasen Town Partnership, helping with food distribution during the lockdown and beyond, as well as taking part in town clean ups and assisting at the pop-up markets. .
Mr Taylor said: "I have always believed in serving the community,
"The only way to improve the quality of life for you and your community is to be at the points of decision making.
"I have seen the town grow over the last 40 years and know that we need to involve as many of the old and new inhabitants in the decisions that affect their lives.
"The Town Council has shown it is a vital part of that system and I hope my experience can contribute to that."
Speaking after last week's meeting, Market Rasen Mayor and chairman of the town council, John Matthews said: "I welcome the appointment of Mr Taylor to our Council.
"It is actually quite a humbling experience to chair a meeting involving someone who was in my exact role some thirty years previously.
"Neil is a very active member of our community and I am sure that, with his considerable experience, he will continue to bring a lot to support our town."