The sponsored event is taking place at pools across Lincolnshire from May 12 to 14, West Lindsey Leisure Centre in Gainsborough.
With a variety of distances to choose from, from 400m up to 30.9k, Swimathon offers a challenge for swimmers young and old, new and experienced.
People can participate individually or as part of a team.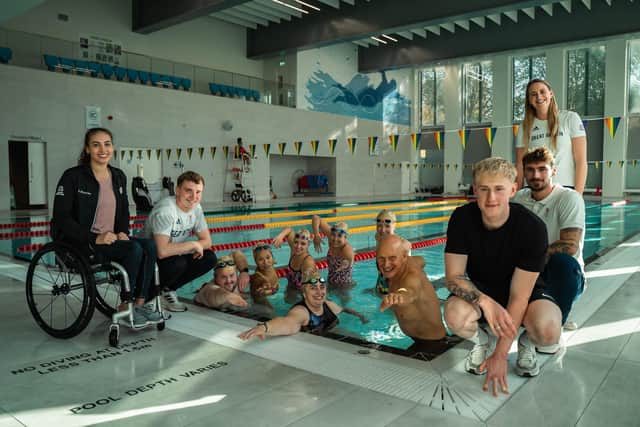 Any swimmers who cannot make one of the organised sessions can sign up to MySwimathon, taking place from April 28, to May 21, and choose a time and venue that suits them.
Duncan Goodhew MBE said: "I swim as often as I can and will never stop championing this sport.
"The positive impact it has both physically and mentally is undeniable, so I'm passionate about Swimathon because it helps to show swimming is a fun, accessible and exhilarating form of exercise.
"It's a truly inclusive event, with so many ways to take part for every level of swimmer. You don't need to be the fittest or the fastest. You just need to try your best and enjoy yourself, whilst fundraising for two important charities who need our support.
"So, I'm urging people to sign up now, head down to the pool and see how swimming can change their lives – as well as benefitting others."
Not only does the event support vital charities, £2.50 from the entry fee of everybody taking part at an official Swimathon venue is donated to help protect these pools for the future.
Sign up at swimathon.org.