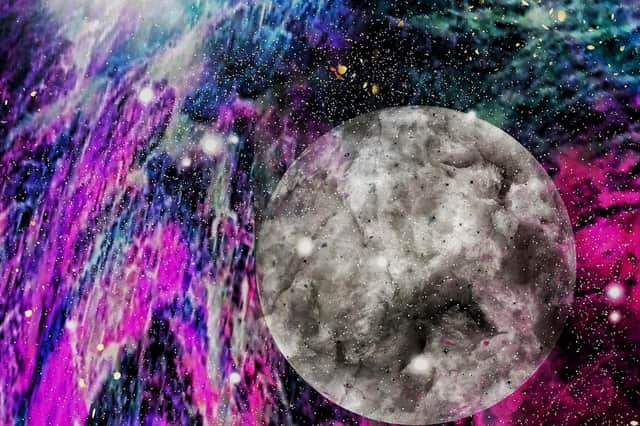 Website www.splashofgold.com
Free Art workshops at the Embassy Skegness
Local artist Steve Gould is bringing the workshops to the Embassy Theatre in Skegness to coincide with an exhibition by Luke Jerram whose installation InOrbit in Gaia.
Prize-winning Pro Associate SAA artist Steve has been involved in running his expressive art groups around the local community focusing on encouraging individuals to be creative.
He said: "Inclusivity and social interaction are a key aspect of these art sessions enabling those who partake to be artistic in an informal, relaxed setting.
"I am thrilled to be offering my expressive art workshop experience in conjunction with Luke's exhibition.
"Drawing inspiration from his innovative installations, I will be creating a unique visitor/participant art event to give those attending an opportunity to make and take home their own piece of artwork."
The workshops take place on:
Tuesday, February 14, 10.30am – 1.30pm
Wednesday, February 15, 10.30am – 1.30pm
Thursday, February 16, 10.30am – 1.30pm
Spaces are limited on a first come first served basis incorporating free viewing tickets of the exhibition.
Children must be accompanied by adults at all times.
Beginners' digital-art iPad workshops for ages 16 years+ are also being held.
Steve will be on hand to help transform a photo into a piece of digital artwork, incorporating inspiration from the artworks exhibited as a part of the InOrbit of Gaia installations.
All people need is to take along an up-to-date digital device, weather appropriate clothing (to grab that inspiring photo) and an open imagination.
Gaia, Museum of the Moon and Mars will be exhibited at the East Coast venue from February 10 to March 24.
The Embassy Theatre says it is "over the moon" to have secured Luke Jerram's unique artwork installation.
This unique season in Skegness will see all three pieces visiting one venue consecutively for the very first time in the UK. Their six-week stay will see the venue transformed from a traditional theatre into a space for reflection, observation and education.