Free online talks will tell history of Caistor Market Place buildings and give an insight into the development of the town as a whole
The story of 2 to 4 Market Place is being told through a series of online talks.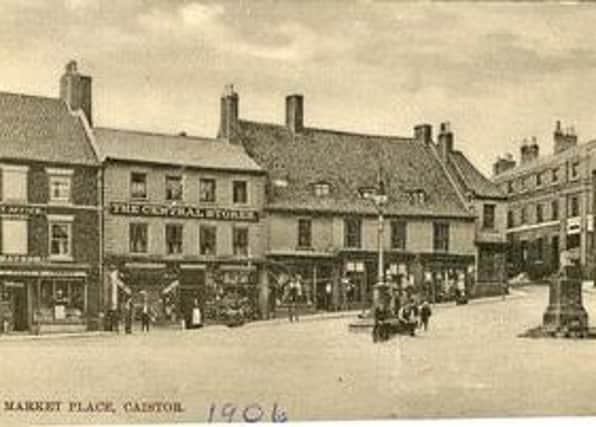 Local historian Alan Dennis is presenting the talks, which people can make interactive by accessing via a Zoom link, or seen on Facebook and YouTube.
The first talk was held last week and titled 'Caistor Beginnings', which gave a quick introduction to the town's development.
Alan said: "To start with, we wanted to show the heritage of the town up to the point where the buildings in the market place , as we know it, were started to be constructed.
"The following talks will be on the various buildings, as well as the people and trades around the market place, but in particular 2 to 4."
As vice-chairman of Caistor Heritage Trust, and a director of the Caistor Community Development Trust, Alan has been instrumental in recording the town's history for a number of years.
He said: "The site was important strategically because of its springs as well as its views over the Ancholme valley and towards the Humber on the other side
"While Caistor was used long before the Romans, it is from this time the 'Beginnings' talk really focussed, otherwise we would have been there all night."
The talk gave a fascinating insight into how the town had grown up over the years, including its high status during Anglo Saxon times.
There were also royal visitors - among them Henry VIII, who stopped at the manor a number of times.
The manor at Caistor was sold to help buy Hatfield House.
The second talk will focus on Number 2 Market Place and will take place on Wednesday, February 24, starting at 7.30pm.
All the talks will be shown live on the 2-4 Market Place, Caistor Facebook page and then the recordings will be available there afterwards.