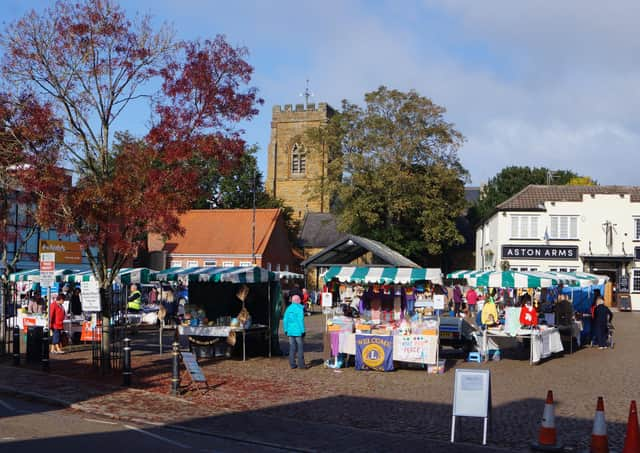 One of those changes may have to be to the planned Christmas market on December 5, but for the moment arrangements are continuing.
Stalls for the event are all sold out.
Community Manager, Faye Lambkin-Smith, who is co-ordinating the market, said: "The group [Town Partnership] agreed to carry on with the market, however this will be reviewed on a weekly basis.
"The market will be cancelled if government regulations do not permit, so no additional expenditure will be made on the market until we know more information."
The good news is, parking charges on the day of the market will be suspended.
This was a unanimous decision made at West Lindsey's Corporate Policy and Resources Committee earlier this month.
Coun Stephen Bunney had proposed the motion to the committee for the December 5 date, however, as the date of the market may have to be moved, this was amended and agreed for whenever the '2020 Christmas market will take place, if it is Covid-permissible'.
The same free parking will be available for the Christmas market in Gainsborough.
It was noted at the committee meeting, the free parking would see a loss of £692 across both towns car parks .
Market Rasen Action Group (MRAG) is still looking for a few more houses to be part of the Living Advent Calendar'.
MRAG chairman Julie Lambie said: "We need some more 'windows' to take part in this event.
"We need the brightest, sparkliest, dazzling displays - a bit like the film 'Deck the Halls, starring Danny Devito.
"Let's light up Rasen to spread some joy and Christmas cheer."
To find out more about what is involved and / or to sign up as a window, email Julie at marketrasenaction
[email protected] or send a message through the Market Rasen Action group News Facebook page.
Do you know someone who deserves a festive treat parcel?
If you do, Councillor Jo Pilley wants to hear from you.
She said: "The Town Partnership is looking to deliver some festive parcels, filled with seasonal treats to those nominated.
"If you know a resident of Market Rasen or Middle Rasen, who is elderly or on their own this Christmas why not nominate them to receive one of our boxes?