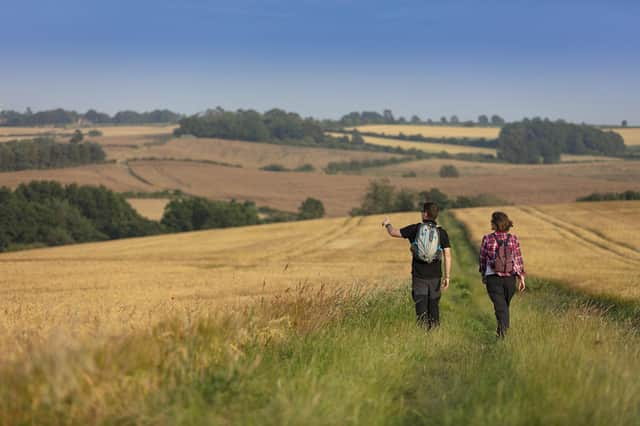 The Lincolnshire Wolds Outdoor Festival will be returning for a second time from May 20 until June 11, following a successful first event last year.
Starting on the South Ormsby Estate, the Festival encourages participants to get out and explore the stunning scenery of the Lincolnshire Wolds whilst taking part in an array of exciting activities and learning the fascinating history that lies on many of our doorsteps.
This year the Festival will also be celebrating the 50th anniversary of the Wolds being designated as an Area of Outstanding Natural Beauty, with over 150 events and activities planned to take place across the area over the course of the three week festival.
Planned activities include clay pigeon shooting, hikes, guided tours, gliding, horse riding, dance classes, river dipping, den building, fly fishing and much more, with most activities free of charge or available at a greatly reduced cost.
There are things for people of all ages to take part in, with many of the activities designed to give people the opportunity to explore new skills and hobbies that they may not usually try.
The Festival is run by a steering group of organisations, including: The Ramblers, Lincolnshire Wolds Countryside Service, Active Lincolnshire, Stourton Estates, South Ormsby Estate Heritage Lincolnshire, Lincolnshire County Council, North Lincolnshire Council, North East Lincolnshire Council and East and West Lindsey District Councils.
Karen Edwards, Place Officer at lead delivery partner East Lindsey District Council, said: "It is great that the Outdoor Festival is returning following the success of last year, providing residents and visitors alike with the opportunity to explore and learn about the stunning Lincolnshire Wolds that make up such a large part of our district and county.
"We have another packed schedule organised, and I hope that people will come along and enjoy some of the vast number of planned activities and events, perhaps discover some new skills and hobbies, and certainly experience the incredible surroundings of the Wolds."