Gainsborough hiker becomes first UK transplant patient to climb all 214 of Wainwright's peaks
A keen hiker from Gainsborough has become the first UK transplant patient to climb all 214 peaks in Alfred Wainwright's famous Lake District guide books.
Watch more of our videos on Shots! 
and live on Freeview channel 276
Visit Shots! now
Steve Harrison, 40, said he felt "ecstatic" after reaching the top of 2502ft Wetherlam, in the Lake District,this month with his wife Donna Harrison, 43.
The supermarket food importer was born with just one kidney, but remarkably only found out about his missing organ at a routine health check when he was 27.
He had the idea to take on all the Wainwright peaks - dotted around the Lake District and Cumbria - as his health began to deteriorate in 2015 with Donna.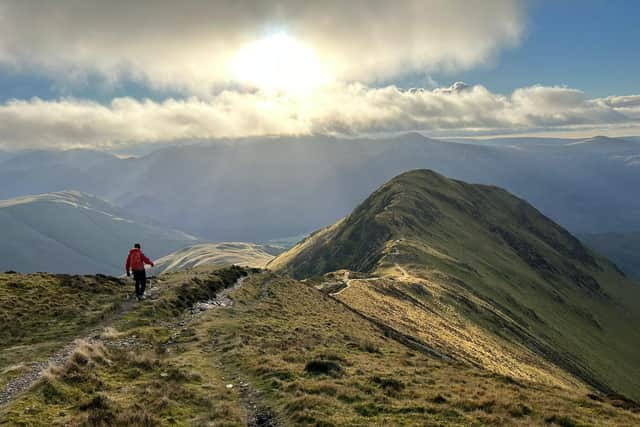 Steve managed to summit several of the fells while needing debilitating dialysis sessions - before stopping when his kidney function reached just 6%.
But thankfully, he was given a second chance when a donor organ became available in December 2020.
He's now the first person with kidney failure who's undertaken dialysis and completed a transplant operation to finish the famed route.
Steve said of his achievement: "We are still in shock, but we are ecstatic that we have done it.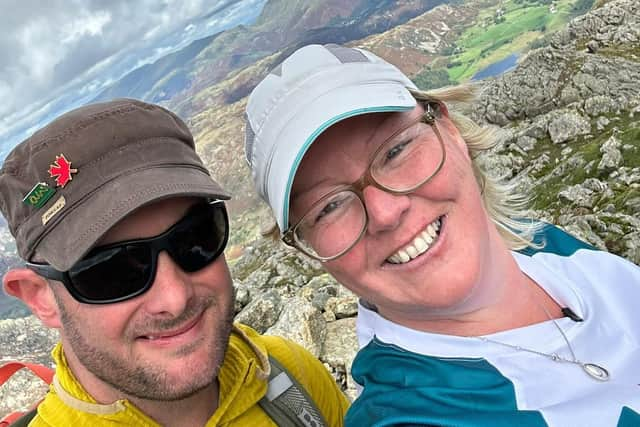 "I always prided myself, and especially my wife, on having the strength to keep going. We were always confident that eventually, at some point, we would finish it.
"But the fact that we did it so quickly is something we're very proud of, and it was nice to have some really close friends and family on the last one."
Donna said she was thrilled with their success and added that the pair had already made plans to conquer another summit in a few days' time.
She said: "I always knew we would do it. I knew his determination. Even though he's not a big man, his strength is massive.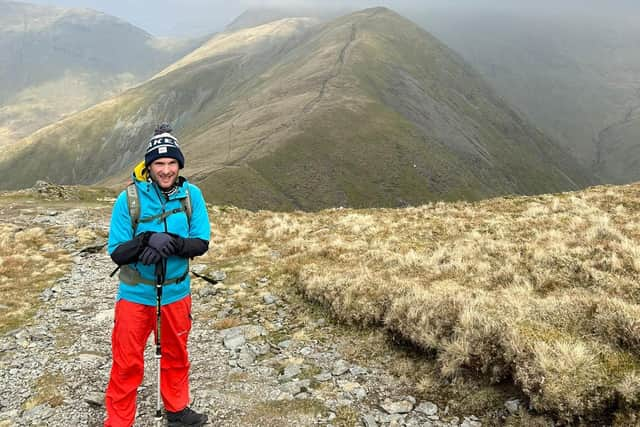 "I was over the moon when we did it. But we are going back up this weekend to do another one. It's not going to stop!"
Steve said he had no idea that he had just one kidney until he underwent a medical examination in 2011.
He was born prematurely and shockingly believes doctors at the time didn't properly examine him to see if he had a full set of organs before letting him go home.
He said: "In 1982, I don't they were as thorough at checking as they are now. I've got one kidney on the right side, but no kidney on my left.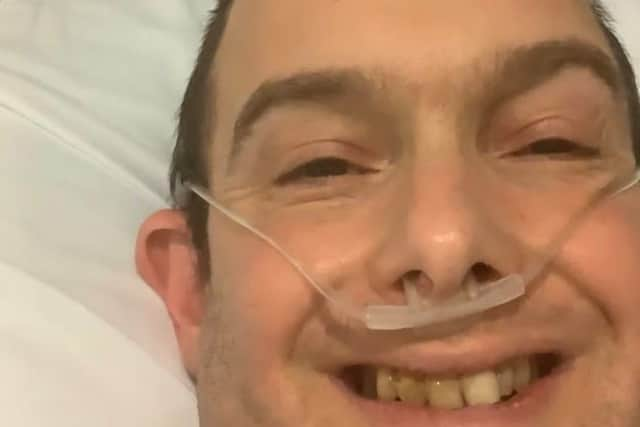 "I went for a health check at work, and that found I had high blood pressure in 2011.
"They decided to do an ultrasound to see what the problem was with my kidneys, but they could only find one when they did it."
Doctors initially discovered his remaining organ had stage three kidney disease, showing mild to moderate damage.
And Steve had felt "relatively normal" when he set out with Donna to begin bagging all 214 peaks before his health began to deteriorate a few years later.
Alfred Wainwright famously wrote the the seven volumes of 'A Pictorial Guide to the Lakeland Fells', must-have books for those who enjoy walking in the Lake District
The 214 fells included in the series are now generally known as 'the Wainwrights'. and range in height from 985ft to 3210ft.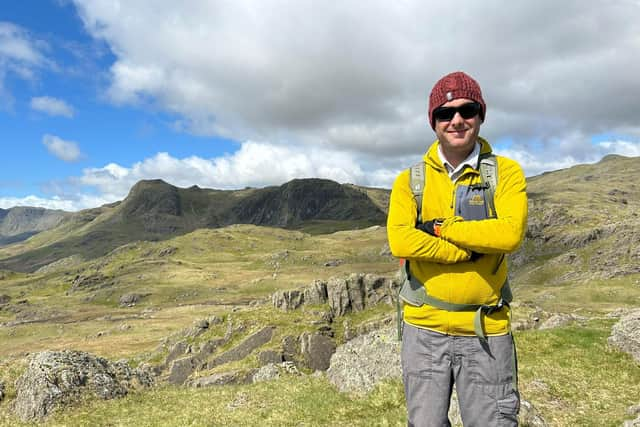 Completing all the Wainwrights is a popular challenge among hikers.
He went on: "We started doing the Wainwrights in 2015, and obviously, I had a pretty good prognosis then, at that point. But in 2019, my kidney started to deteriorate.
"We still managed to get out and climb the fells, but the doctors said they wanted me to start looking for a donor.
"Donna was the first person to put herself forward.
"She made it through the process, which took nine months, until they found out she couldn't donate just as she was about to go into Leeds St. James's hospital.
"To really compound the misery, I started dialysis in June 2020 and my kidney function dropped to 6%.
"Even on it, I managed to get six Wainwrights done. But it was hard – a lot harder than normal. I just focused on getting it done."
Steve said his sadness turned into elation when doctors found a donor kidney, which was finally transplanted into his body on December 7, 2020.
But this operation - undertaken during the pandemic - was fraught with danger after he was told he'd have a 50% chance of survival if he caught COVID-19 in the hospital.
He added: "There was no doubts for us. We knew the transplant would make a huge difference, so it was worth the risk.
"Straight away after the operation, I felt a lot warmer. Usually, you are out in five days if everything is working properly.
"I was in there for 11 days, but it's come really good now. The difference is ridiculous. It's like being a completely new person again."
Steve said the pair had decided to make Wetherlam, near Conniston, their final climb as it was close to the first peak they went up eight years earlier.
And he said there was a special significance to their achievements, which they timed to complete close to organ donation week, which finishes on Sunday (24).
The pair are still collecting money for their chosen charity, Kidney Care UK, and would gratefully welcome any further donations to help the worth cause.