Owner Nicola Truesdale began as a sales assistant in the store before taking on the business three years later continuing to serve shoppers in Gainsborough and surrounding areas with their favourite classic sweets as well as a new range of bespoke hampers and handmade sweetie bouquets.
Nicola said: "It's a delight to be celebrating Sweetie Perfections 10th birthday here in Marshall's Yard.
"I have a broad range of lovely, loyal customers who I enjoy seeing every week at my shop."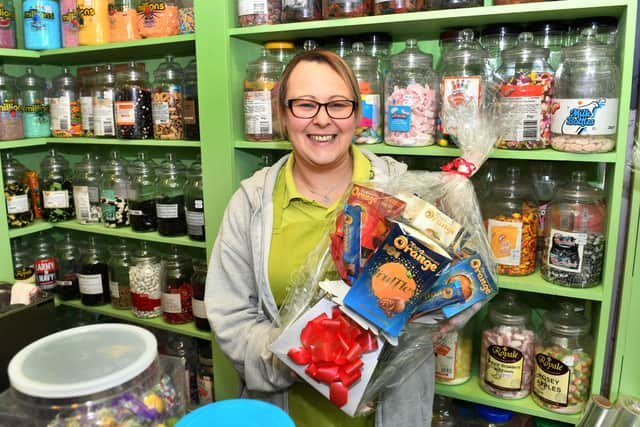 Sweetie Perfection delights in feeding people's nostalgia with an extensive range of classic sweets, such as flying saucers, sherbet lemons, dib dabs and double lollies and retro sweet hampers that reflect the decades from the 1950's through to the 2000's.
The store has diversified over the years offering sugar free and vegan ranges, plus their popular 'sweetie explosions', gift hampers and seasonal treats that are a great hit with customers.
Sweet Tradition has also developed a growing customer base and online presence through their social media platforms, receiving bespoke orders and requests from customers.
Jodie Pacey, centre manager for Marshall's Yard, said: "Sweetie Perfection proves to be a very popular store and continues to offer customers the perfect treat."
"We wish Sweetie Perfection a very happy birthday and hope shoppers enjoy and make the most of the instore event this weekend."
Pop into the store for some exclusive birthday offers.