Queen Elizabeth's High School (QEHS) is a Science, Technology, Engineering and Mathematics (STEM) provider and is proactive in seeking to invest in young people by enhancing life skills and future career prospects.
Back in 2018, STEM students recognised they had a skill set that they would like to share beyond the school community so they set out to provide STEM activities for primary school students, based upon the delivery of high-quality STEM resources and activities.
Relaunched in 2022, the annual STEM Fair delivered an exciting range of STEM activities to support many aspects of the government's new Science and Technology framework, and for 2023 the QEHS STEM Fair was even bigger.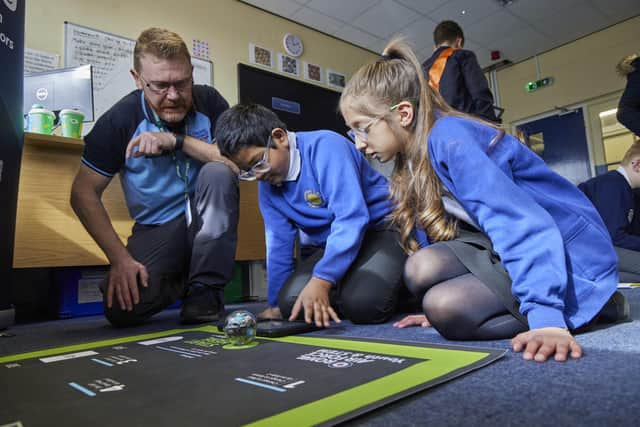 Children from Beckingham Primary School and Westwoodside Church of England Academy attended the fair.
Rick Eastham, headteacher, said: "Youngsters who attended the STEM Fair benefited from the input of not only our talented Sixth Form students but also representatives from a range of local and national companies.
"QEHS has always been ambitious in driving up standards and in enhancing global awareness through STEM.
"We strongly believe in playing our part to ensure youngsters are equipped to become proud global citizens as the UK moves to become a Science and Technology superpower by 2030."