At the moment, anyone who has had the jab receives a vaccination card, and the details go in their medical records.
However, the UK is among a number of countries considering whether to introduce more formal proof that someone has had the jab.
It's been suggested a passport feature could be added to the existing NHS app. People could then use their phone to prove they have been vaccinated or had a recent negative test.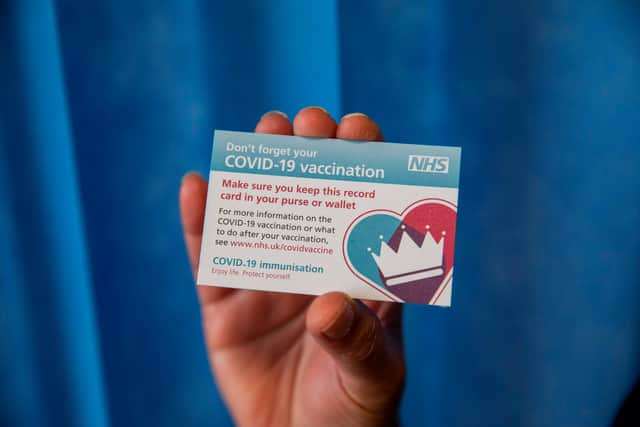 It has even been suggested the passport could be used to allow entry to places like pubs or sports stadiums.
Sir Edward Leigh said: "Some of my constituents are concerned about the idea of 'Covid passports'.
"While such a concept may prove useful for international travel I cannot emphasise strongly enough how opposed I would be to any attempt to introduce them for moving around within the country.
"We are not a Soviet republic and people must be able to make their own health decisions and look after themselves.
"Most of us will happily take the vaccine, but some for medical reasons will not be able to while others are perfectly within their rights to decide against having it.
"The restrictions on everyday life which we have been forced to endure must be purely temporary.
"Once the vaccine has been administered to most of the population we will have to learn to live with the coronavirus like we have learned to live with the flu."
The Covid-19 vaccination rollout is continuing to make 'excellent' progress in Lincolnshire.
Sir Edward said: "They've made excellent progress getting the vaccine to people within the 18 to 65 at-risk category as well as the over 65s.
"Now vaccines are being made available to the over-60s.
"Hospital admissions in Lincolnshire and across the country are coming down.
"There are still lessons to be learned from earlier covid failures surrounding care homes and the failure to close our borders but the country's vaccination programme is turning out to be a major success story.
"Well done to all our NHS workers."