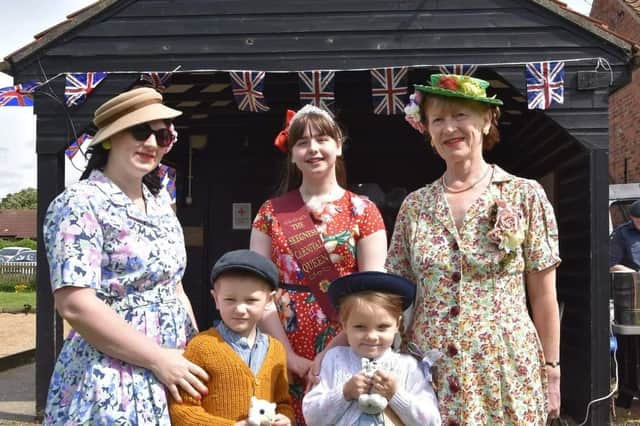 GALLERY: Call to arms for new Mayor of Skegness at 1940s fundraiser
The was a call to arms for the new Mayor of Skegness when he started his year at a 1940s event.
Published 24th May 2022, 08:47 BST
Along with his Deputy Mayor Coun Pete Barry, Coun Tony Tye was guest at the Village Church Farm fundraiser.
The was also attended by Royal British Legion veterans and included a parade and ceremony, re-enactments, a wartime campsite and a Spitfire fly-past.
See their Facebook page for more events.