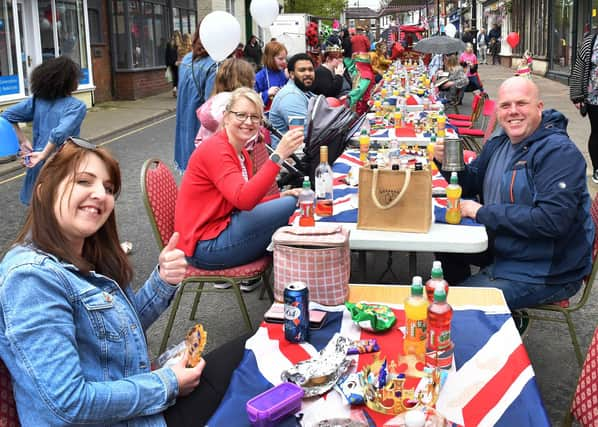 GALLERY: Community gathers for coronation street party in Spilsby
It may have been cloudy overhead but the smiles shone through when the community of Spilsby gathered for a coronation street party in the town centre.
Published 7th May 2023, 09:44 GMT
The town looked splendid in red, white and blue, with union flags flying and as well as being used as tablecloths so everyone could enjoy their picnics together.
Many of the shops had also taken the time to create coronation window displays which added to the atmosphere.
The event started in the afternoon so residents could enjoy watching the crowning ceremony at home.
And after watching how London did it, they came together for an afternoon of fun, food and entertainment.
As well as the entertainment and free treats on offer, there were a number of competitions, including Dress 2 Impress as King or Queen for the day, a colouring competition with the prize of a day out in Butlin's, and a royal treasure hunt.