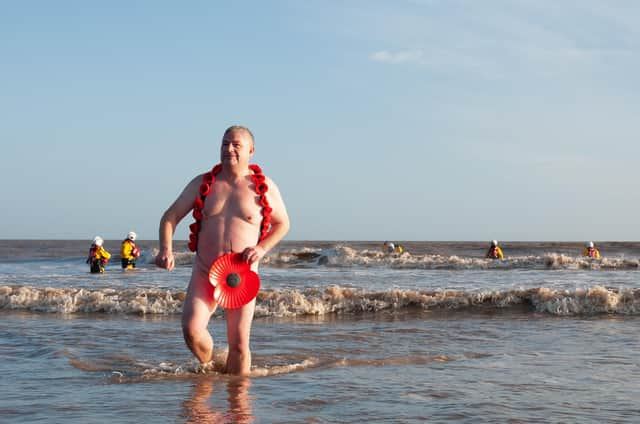 Organised by the Flanders Friends, this year's event saw 22 people braving the strong winds and freezing water temperatures in a variety of get-ups, including the well-recognised, skimpy poppy ensemble from Steve Atherton.
Steve said in a statement that donations given into his poppy bucket have totalled £940 for the Royal British Legion.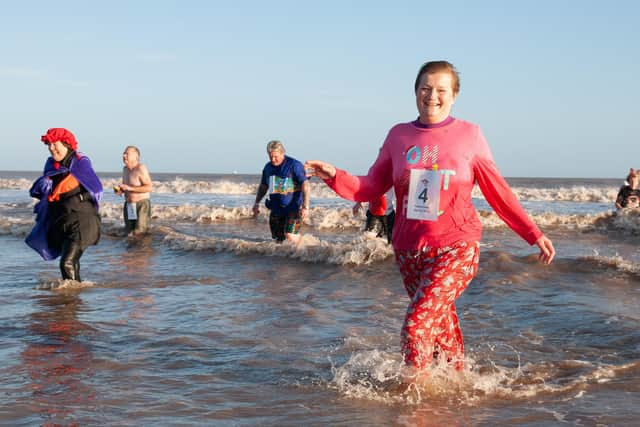 A spokesman for the Flanders Friends said: "There was 22 brave – or bonkers – dippers and just over £1,000 was raised in the buckets.
"We are still waiting on the final figures for the sponsorship of the event but early expectations are it should be in the region of £1,800."