GALLERY: MimiFest raises thousands for ​Mimi's Mission
​Thousands of pounds have been raised for the community in Louth and the surrounding areas thanks to a musical day.
​Mimi's Mission was set up by Hayley Hodson to create community cohesion between the older and younger generations, after her daughter Amelia Wood died in March 2018 when she was just 11 years old, and now runs a community cafe, and youth and community centre in Manby.
On Saturday September 9, their biggest fundraise of the year, MimiFest musical festival, was held at the charity's base at The Gatehouse on Manby Business Park.
There were a large number of local bands who played during the day, including Ludvig (which featured one of Mimi's Mission youth workers Jed), the B1200s, Ever and Klout.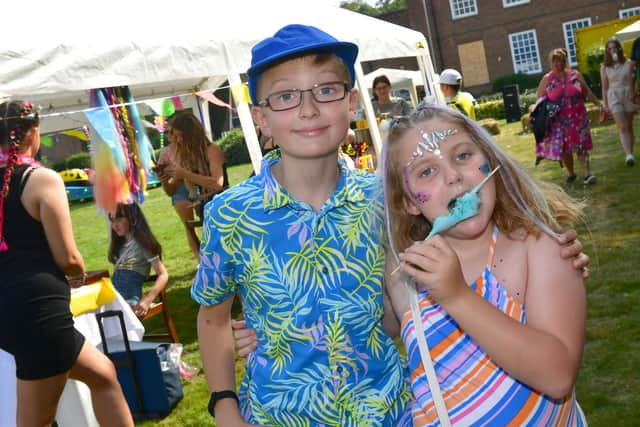 During the day, families and guests who came to support the event also enjoyed entertainment such as Circus skills, glitter tattoos, and hairbraiding, and enjoyed refreshments from food vendors including the Greekshack, Nice & Toastie, and Fizz on the Fen, as well as sweet treats.
Mimi's Mission spokesman James Lewington said that the day was a "high success" and had around 1,000 people there at its busiest.
"We are very grateful for all the donations that have come in, on the day we raised a massive £2,500 for Mimi's Mission and our future events," he said.
The last two Mimi's Mission fundraising events taking place this year will be a charity bike night is on Friday September 29, followed by a car boot sale on Saturday September 30, both taking place at The Gatehouse.