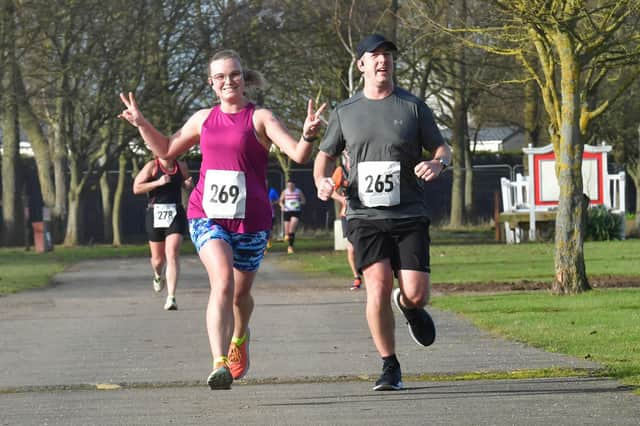 GALLERY: More than 400 turn out for sunshine Skegness 10k race
More than 400 runners turned out on a sunny morning by the sea for the Skegness 10k race.
Published 6th Feb 2023, 15:11 BST
Organisers Skegness Coasters Running Club moved up the coast to Butlin's to host this year's event to save on the cost of closing roads.
Proceeds will go to local charities and to cover the cost of next year's event.
Starting across the road from the main holiday centre, the route took in laps of the caravan site and headed across Wall's Lane to Skegness Water Leisure Park.
The overall winner was Ryan Page of Lincoln Wellington in 32mins 25secs.
First woman was Sophie George of Lincoln Wellington in 39mins.13secs.
Ben Peel, who is on the organising committee, said they were pleased with the turnout. "It was slightly down on last year but overall we were happy with the turnout," he said.
Skegness Coasters meet at the Northshore Hotel on Tuesday's at 6.30pm and new members of all abilities are welcome.