GALLERY: Scarecrows take over Saltfleetby
​Straw-stuffed celebrities took over Saltfleetby last weekend with famous faces including The Simpsons and Buzz Lightyear on display.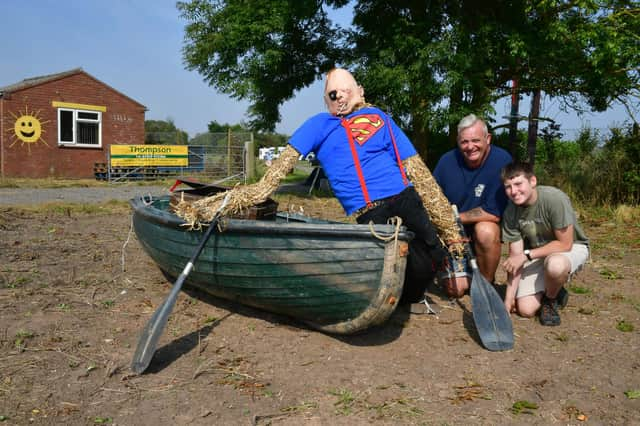 ​Saltfleetby Scarecrow Festival took place from Monday 4 to Saturday 9 September, capped off with a Fun Day of the final day taking place at The Old School in the village.
There were 17 scarecrows dotted around the village during the week, with the final winners being voted for by the public.
The winner in the Under 16s category was a Jaws themed scarecrow, which also won the award for the Most Original scarecrow, the Funniest Scarecrow, and was also the overall winner.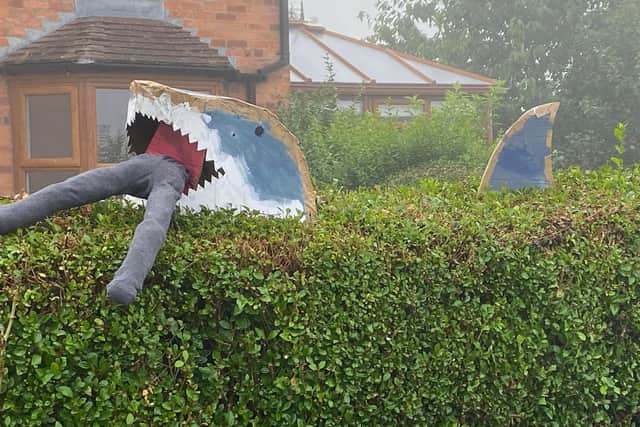 In second place in the under 16s category was a Builder scarecrow, and Buzz Lightyear and Woody from Toy Story came third.
The winner of the Over 16 category was a scarecrow fireman rescuing a cat from a tree, while a sweet Beatrix Potter display came second, and in third was a set of children playing catch.
Other amusing scarecrows created by residents were Marge and Homer Simpson, the Owl and the Pussycat, and Sir George and the dragon.
There were also craft stalls, classic cars and motorcycles on display, a bouncy castle, a tombola and raffles, and games as well as live music by the Chain Gang and a blues duo during the afternoon.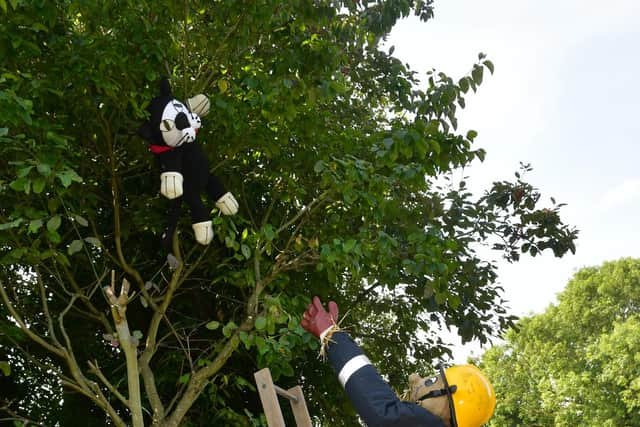 Overall, the event has raised £320 after expenses for village events, and there are plans next year to join forces with Theddlethorpe and Saltfleet villages to create a three-way event.
The next fundraiser by the village events committee will be a Halloween party and then a Christmas fair, with dates to be announced at a later date.