GALLERY: Teenage Market returns to Horncastle
​After its huge successes in Horncastle last year, the Teenage Market made its return this weekend.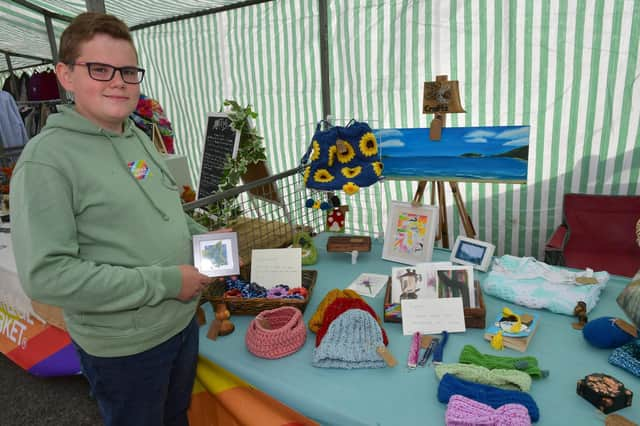 ​The Market was held in Horncastle for the first time in July 2022, with returns in October and then June this year, and traders came from the town and surrounding areas to showcase off their skills and products.
Just some of the local traders aged 25 and under who were running market stalls on the day were Horncastle's Victoria Heward with her crystals business Natures Promise, Chloe Lee of Miss Quirky-Dermy taxidermy, IceScream969 selling jewellery and artwork, blacksmith Conor Simons of CS Smithing, and Paper Crafts with a range of origami and quilling cards and pictures.
To find out more about the Teenage Market, or to get involved, visit the website at https://theteenagemarket.co.uk/