Get a cooking masterclass from a Masterchef
​Those who are looking for help with cooking for themselves and families can now receive a cooking masterclass from a Masterchef.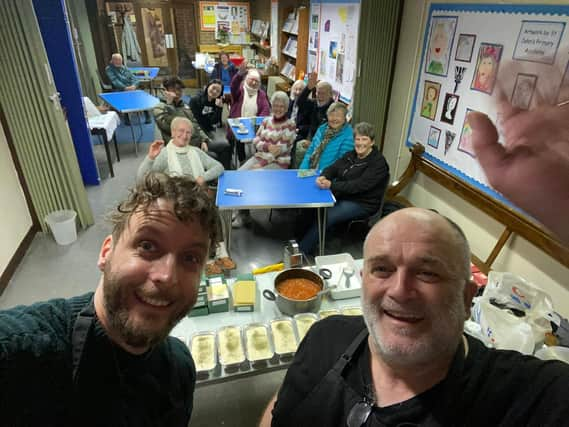 Horncastle Community Food Larder will be running two ​running free cookery workshops at the town's Community Centre, with the first starting tomorrow (Thursday) and the second next Thursday (September 14) by GoGro CIC.
The initiative was set up by Rob Hewis and Masterchef finalist Eamonn Hunt helping people in the community to embrace healthy and affordable eating habits.
The GoGro team will be bringing its expertise to the people of Horncastle, and food bank spokesman, Isabel Forrester, said: "These sessions will be really good for the community.
"People can explain what they want to what they want to learn how to cook and as it's being held when the children are back at school, it will be good for parents to get along to as well. We hope that these two initial sessions will lead to more, if successful."
Rob Hewis said: "We shouldn't always assume that people who use food banks will know what to do with the food they are given. And what we want to do is provide inspiration for people to make healthy meals for their families quickly, cheaply, and easily.
"We're really excited and we're hoping people will be inspired to feed their families and get inspired to try something new. It will also be good from the social side too, where people can come together and cook together."