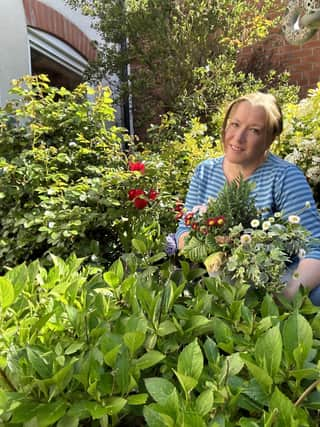 ​In a bid to get the town's residential gardens looking blooming beautiful, Horncastle in Bloom has launched its Residents Front Garden Competition, which urges residents in and around the town to give their front gardens a spruce up to get them looking their best in a bid to be named the best in town.
Spokesman for HIB, Jayne Hickling, explained: "Residents don't have to have a large front garden - they can have pots, window boxes, baskets and any choice of plants and blooms they want.
"It's their space, it important that it includes what they love! The only stipulation is that it can be seen from the curb or a public access view and planting must be real blooms – although herbs and additional foliage is also included – it's about the links to horticulture more than anything."
Any commercial properties, and pubs and hotels, are also welcome to enter and the same concept applies that all plants must be real.
The deadline for expressions of interest is Friday May 26, by emailing contact info and address to [email protected], and after this date, residents taking part will have four weeks to get their front gardens looking their beautiful best before judging, which will take place in the last week of June.
The East Midlands in Bloom judging will then take place at any time in the first two weeks of July, where Horncastle's resident, commercial and pub/hotel winners will also be put forward to the East Midlands judges.