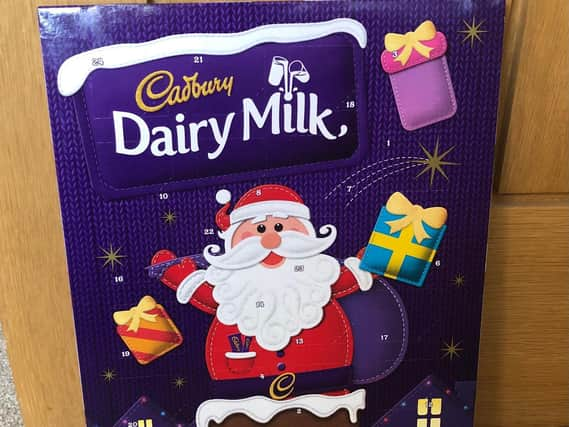 But some people seem to forget that not many types of wrapping paper can be recycled, and if Christmas cards are covered in glitter, these can't either.
So we've put together a dos and don'ts guide to recycling your festive leftovers, as well as a few crafty tips of how you can reuse your cards and wrapping paper after January 6th.
Some people are unclear as to what Christmas waste we, in Lincolnshire, are able to place in our recycling bins as the rules vary across the country.
What to do with chocolate reindeers, Pringles tubes, Advent calendars and wrapping paper top the most frequently asked Christmas questions to Lincolnshire County Council's waste services teams.
John Coates, head of the council's waste team, said: "Out on the rounds with our colleagues from the district and borough councils, we always get asked what is recyclable and what isn't.
"I would say - stick to the simple four types of items going in your recycling - clean, dry and loose plastic bottles, pots, tubs and trays; paper and card (unless you have a purple bin/bag); tins and clean foils; and glass (unless you are in East Lindsey)."
The county council's waste team are often asked about the following items, so John has cleared up any confusion:
- Standard Pringles tubes are not currently recyclable and should be placed into general waste.
- Glittery or shiny wrapping paper and cards are not recyclable as there are too many chemicals and components on the paper. However, if you tear off any bits with any glitter and glue, you can recycle the plain half.
- Chocolate tin foil wrapping or foil from mince pies can be recycled if it is clean and dry.
- Advent calendars are recyclable as long as they are not covered in glitter or glued foil. Remember to separate the plastic tray and cardboard.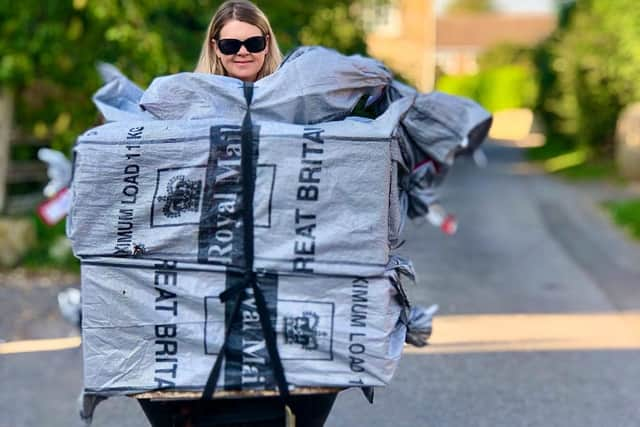 - Sweet wrappers are not recyclable, so please put in general waste.
- Pizza boxes are not recyclable as there is too much grease on the paper fibres. Takeaway containers can be cleaned and reused if you can, or put in your general waste.
- Crisp packets are not currently recyclable in Lincolnshire. Check online for a local terracycle collection point. Otherwise, put in your general waste.
- Unloved jumpers or clothes are recyclable, but not in home recycling. Take them to your local recycling centre.
- Old electricals or Christmas lights cannot be placed in household bins, please take to your local recycling centre.
- Batteries – or any items containing batteries – cannot be placed in your home bins. Please take to your local recycling centre or a collection in point in shops.
The county council's 11 household waste recycling centres will be open over the Christmas period and are only closed on Christmas Day, Boxing Day and New Year's Day. But you must book your slot at lincolnshire.gov.uk/clickandtip. Here's where to find your local household waste recycling centre:
Boston - Bittern Way, Boston PE21 7RQ
Louth - Bolingbroke Road, Fairfield Industrial Estate, Louth LN11 0WA
Market Rasen - Gallamore Lane Industrial Estate, Market Rasen LN8 3HA
Skegness - Warth Lane, Skegness PE25 2JS
Sleaford - Pride Parkway, Enterprise Park, Sleaford NG34 8GL
Of course, there are ways to reduce your waste, by choosing the material your cards are made from carefully, and ensure you're buying environment-friendly products that come from sustainable sources.
Spotty and Stripy, located in Fillingham, near Market Rasen, is the brainchild of Zoe Rampley, and is proud to be a 'naked' green business, in which she took a pledge to reduce as much plastic from their cards as possible, ceased the use of cellophane wraps from individual card sales and started using biodegradable bags for our card packs.
Zoe said: "Having decided to keep the business small scale and at home has meant we create minimal pollution from any commuting, and we have even combined the post collection from the village post box with our own post drop off each day (with the help of the super Royal Mail team at Lincoln) reducing the need for further travel or an additional business collection - on a busy day this is done by wheelbarrow!"
Textiles and gift company Countryside Art, located in Spilsby, is run by brother and sister team Kathy Brookes and Lawrence Chapman, and also ensures their cards and products are all international charity Forest Stewardship Council (FSC) compliant to do their bit to protect the world's forests and the people and wildlife who call them home.
Kathy said: "We make sure any waste fabrics, cardboard, chemicals etc are recycled wherever possible or disposed of responsibly according to current legislation.
"Plus we are also working hard to reduce the amount of plastic we buy for our product packaging. With our aim being to drastically reduce the amount we use over the next five years, by offering alternatives such as biodegradable plastic, and alternatives made from other recyclable materials."
And what about after Christmas when you're left with piles of old wrapping paper and cards?
Rather than sending them off to recycling centres, why not get crafty and find some way to reuse them?
H & J Arts and Crafts in Louth has some tips for you with some fantastic ideas for reusing and upcycling Christmas cards. Helen Grant, owner, said: "You can use old Christmas and birthday cards to make labels for presents using pinking shears or craft scissors and cutting around the design on the front.
"You can also reuse cards with cut-outs to make personalised cards, just cut out a bigger window and then put a photograph behind it, and then you can decorate it with glitter or dried flowers."
Arts and crafts business Horncastle Hobby House is run by Jo and Dinah Ward, who have come up with some wonderful festive ideas.
One suggestion is using brown twine or string left over from tying labels on presents, PVA glue, a balloon and a ribbon for decoration to make DIY baubles.
Simply blow up a balloon to between 3-4 inches in diameter and wrap the string snugly around the balloon several times in a decorative manner.
Cover the string and balloon in PVA glue and, when the glue dries, pop the balloon and remove it.
Add a loop of string through the top to tie to the tree and add the bow to decorate it.
The National Centre for Craft and Design in Sleaford has suggested making these paper pinwheels, which make fantastic DIY Christmas decorations and are a fantastic project to do with children at home.
All you'll need is some scissors, a glue stick, three sheets of paper per fan and string to hang them.
Fold the paper lengthwise into a 'concertina', with approximately 1cm folds. You can also snip into the folds and ends to create further detailed patterns
Fold your concertina in half and glue two sides together to make a fan shape - make three of these.
Glue the sides of all the fans together and cut a small hole to thread string.