Go-ahead for new £5 million supermarket to be built in Lincolnshire town
The new larger store is expected to bring more than 30 extra jobs to the town.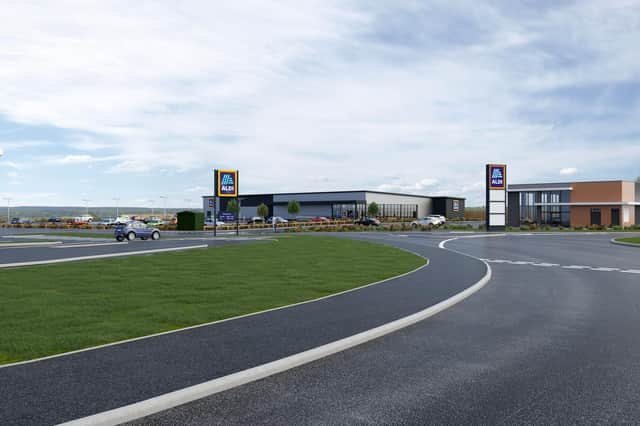 As previously reported, plans were submitted by the discount food retailer in October last year for a new multi-million pound store on Swineshead Road.
Under the plans, the store will be accessed via a new road from the roundabout that also serves Tesco, Lidl and B&Q.
Some concerns were raised over the impact it could have on traffic congestion at the already busy roundabout, and about the close proximity of the new store to the existing supermarkets. However, borough councillors voted to approve the scheme.
During a public consultation on the plans, some 65 per cent of people who responded were in support.
An Aldi spokesperson said: "We're pleased to have received planning permission to bring an Aldi store to Boston and are grateful for the significant local support.
"Once open, the store will create over 30 jobs and help local people shop and save closer to home. We hope to begin preliminary site preparations in the coming months and will keep the community updated on developments."
The new Aldi will feature a net sales area of 1,315 sqm and 118 customer car parking spaces.
They added some £5 million is being invested in the new supermarket.
The existing smaller Aldi store in the town's Queen Street will remain.