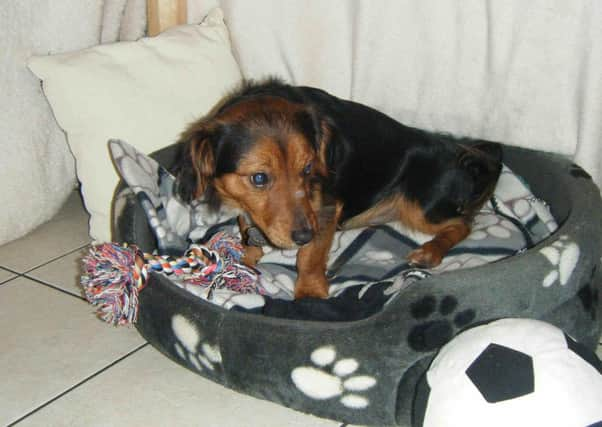 Due to being unable to socially distance safely at organised events and fears over a low turnout, many have had to be cancelled.
In Lincolnshire, this includes events organised by Sleaford and Boston Rugby Clubs and Boston Town Football Club.
"We're devastated we can't have the event this year, it's a really good and popular fundraiser for us and we're really sorry people can't come," said Town's chairman Mick Vines.
Not to be deterred, people might be considering hosting fireworks displays in their own gardens instead, but are being asked to do so safely by Lincolnshire Fire and Rescue.
Residents are being asked to check that they only buy products that are suitable for their garden and neighbourhood, as well as being considerate of their neighbours, especially those who are elderly or have young children.
Paul Howes, group manager for prevention and protection at Lincolnshire Fire and Rescue, said: "We know that many people will be considering having fireworks at home this year because large displays are likely to be cancelled.
"It's so important that you check the packaging to see how much space needs to be given for each type of firework, and only buy the ones that are suitable for your garden.
"We would also recommend that you consider your neighbours and whether they have pets, or are elderly.
"You can buy a range of noiseless or low-noise fireworks that will still give a great display but without disturbing others.
"Having fireworks at home can be fun but please use them safely. Always buy from reputable retailers and follow the instructions for each type of firework."
Category Two and Three fireworks are for sale to the public for outdoor use, but Category Two fireworks are suitable for gardens where it is possible for spectators to keep at least a distance of 5m or 8m away for safety (always check the safety information on the packaging).
Category Three fireworks - or display fireworks - are usually only suitable for larger open spaces where people can stand at least 25 metres away, so must only be used in large grounds.
Everyone hosting displays must adhere to localised social distancing rules and restrictions on groups meeting, both inside and out.
Safety tips from the National Safety Council
Fireworks must be lit at arm's length
Don't go back to a lit firework
All spent fireworks should be soaked in water
Never hold a lit firework, or point one at someone else
Never ignite fireworks in a container
And it's not just our neighbours we need to be considerate of this Guy Fawkes Night, loud and high-pitched fireworks can cause stress or fear across a range of animal species, including domestic pets, wildlife, horses, livestock, and zoo animals.
Fireworks can reach up to 150 decibels - as loud as a jet engine - and the PDSA's recent PAW report revealed three in five vets have seen an increase in the number of pets with phobias including fireworks in the last two years.
PDSA vet, Lynne James, said: "It's concerning that so many pets are suffering from severe stress and anxiety due to fireworks, and we fear this could be even worse this season.
"PDSA saw a 175 percent increase in online searches for getting a dog in 2020, which means there could be more new owners with little knowledge on the preparation that's needed in the lead-up to fireworks season.
"A pet's response to fireworks can range from mild to very extreme. Many shake and tremble, freeze with fear and are unable to settle, soil in the house or destroy furniture.
"They can even cause themselves physical injury if they panic, try to escape or run away. It can be incredibly distressing to witness."
BVA has issued advice to keep your animals safe if you decide to hold your own display.
Create a well-padded den for your pet to access ahead of fireworks season so they have a safe place to hide when fireworks start.
If your pet is distressed, remain calm yourself – trying to reassure your pet can inadvertently reinforce anxious behaviour.
Try playing background noise, such as keeping the TV on or playing music, to help mask the sound of the fireworks
Make sure your pet is microchipped and your details up to date if he becomes distressed and manages to escape from the house.
Move small pets in outdoor enclosures, such as rabbits and guinea pigs, to a quiet place indoors.
Keep livestock housed at times when fireworks are likely to be set off locally, and remove any firework debris from grazing pasture before letting them out.
Horses may be better turned out in a field than stabled, and owners should consult a qualified equine behaviourist if they have any concerns about their horse's response to fireworks.
Also don't forget if you're hosting a fireworks display, avoid setting them off near horses, livestock or companion animals.
Before lighting a bonfire, remember to check for any wild animals that may be hiding in it.
If you'd rather enjoy fireworks at an organised display, these events below are scheduled to take place:
Drive-in fireworks display, Newark Showground, Sunday November 8, starts at 5.30pm. To book, visit www.ticketsource.co.uk/drive-in-fireworks
Drive-in Autumn Lights fireworks and hot air balloon, Lincolnshire Showground, Lincoln, Saturday November 7. Starts at 5pm. To book, visit https://lincolnshireshowground.co.uk/whats-on/
Drive-in Fireworks, East of England Showground, Peterborough, Saturday November 7, starts at 5pm. To book, visit www.eastofenglandarena.com/events/drive-in-fireworks-peterborough/