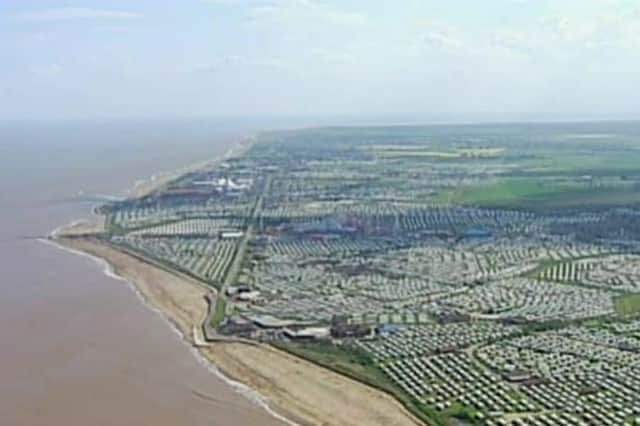 Planning applications that would expend the season for caravan parks in East Lindsey have been refused.
The ruling follows a public local inquiry into planning applications by Hill View Caravan Park in Hogsthorpe, Skegness Water Leisure Park and Willow Tree Farm in Sutton on Sea.
Minister of State for Housing Michael Gove has agreed with the planning Inspector's recommendation and refused planning permission for applications concerning Hill View Caravan Park in Hogsthorpe and Skegness Water Park.
The Minister, also in line with the Inspector's recommendation, has said he is 'minded to refuse' the Willow Tree Farm application, to allow for parties to comment on legal technicalities for this application.
A written statement released today (Monday) says the sites are "high risk area of the Coastal Zone" and the Minister of State for Housing agrees that "it has not been demonstrated that any of the subject developments would be safe for their lifetime during the proposed extension to occupancy period".
Coun Martin Hill, leader of Lincolnshire County Council, said: "We're clear within the county council that there are ways to help coastal areas thrive with the right investment and visitor attractions year-round.
"However, this has to be done with the safely and best interests of residents as a priority.
"We're therefore pleased that the decision to refuse these applications has been taken - acknowledging the risk and consequence of coastal flooding.
"We are in agreement and supportive of the Environment Agency and Lincolnshire's Resilience Forum, that the applications would have presented a risk to life if progressed.
"Emergency services are under extreme pressure when flooding occurs, and it would be irresponsible to encourage additional people to live in caravans during the winter storm season, both for their own welfare and the welfare of existing residents.
"As a member of the partnership charged with long term coastal management, for East Lindsey District Council to pursue this idea without briefing or consulting its partners and residents, was fundamentally wrong.
"Hopefully these refusals send a strong message that this is not a course of action that is safe or desirable to pursue."
Portfolio Holder for Planning, Councillor Tom Ashton, said: "The Council sought to actively and positively respond to requests from businesses within the coastal areas: to enable a longer season; to support and encourage year round economic activity; and take a balanced approach to coastal flood risk considerations.
"The Council believed it had found a way to balance the potential risks and impacts associated with coastal flooding and the benefits arising from a longer season. Based on the decisions received, the Secretary of State has not supported this view.
"We will be reviewing and considering the content of the decisions.
"This Council remains committed to both supporting and protecting the residents and businesses within the coastal areas of East Lindsey.
"We will continue to work collaboratively with a wide range of partners, to help drive investment in on our coastal communities to improve the visitor offer and create sustainable employment that enables our residents to live a better quality of life and our businesses to be more successful.
"The safety of our residents and visitors, of course, remains of paramount importance to us and in dealing with these applications this was at the forefront of our minds."