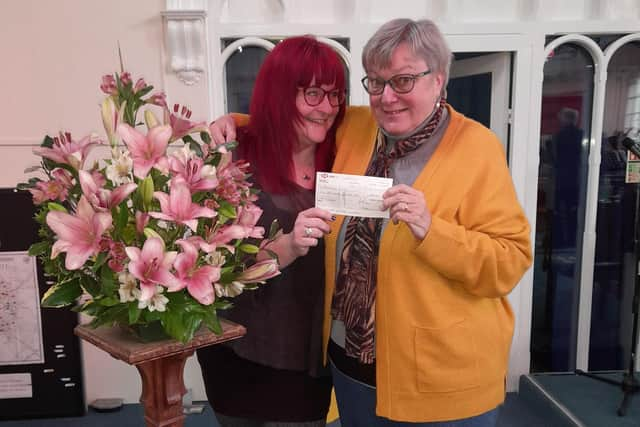 The Lincolnshire Leaving Care team, part of the children's charity Barnardo's and commissioned by Lincolnshire County Council, was chosen by Eastgate Union Church to receive the substantial gift to support its vital work.
Based in Louth, The Lincolnshire Leaving Care service supports more than 100 young people who are leaving care with education and skills training, employment support and a range of other help.
The congregation at Eastgate Union Church chose to make a donation to Barnardo's after hearing first-hand about the work Lincolnshire Leaving Care does to support local children and young people.
Proceeds from a Christmas collection and family collection were donated to the charity.
Rebecca Harris, the manager of the Lincolnshire Leaving Care service, said: "We're delighted by this really generous donation – it will help us to continue our work to support young people leaving care in Lincolnshire.
"Times are hard for all of us at the moment, so for people from the local community to be so kind at a time like this means even more."
Audrey Moore made the presentation to the charity on behalf of Eastgate Union Church.
She said: "Every year our church has a Christmas Appeal.
"This year we learnt about the tremendous work done by Barnardo's in supporting young people, both practically and emotionally.
"We have learned that in our area alone more than 100d young people leaving care are being assisted in this way.
"The Lincolnshire Leaving Care team work unstintingly and we wanted to show them that they are appreciated, as well as letting the young people know that we DO care and can help in this way."
Almost all young people in care leave children's homes and foster care by the time they are 18, compared to their peers who stay at home until their mid-20s.
The Service supports these young people from the age of 16 to their mid-20s, to make a successful move to living in the community, including practical and emotional assistance, education and training.