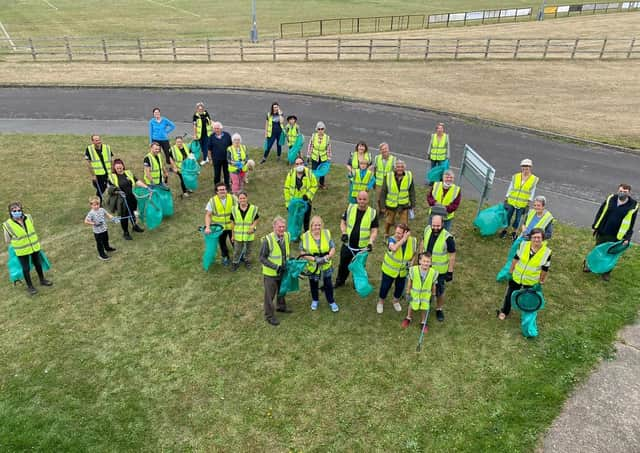 Town clerk Amanda Bushell said: "The community clear up held on August 9 was a great success and attracted the best turnout to date for this type of event.
"Over 40 people took part in clearing up the town centre, which included litter picking, sweeping and pressure washing the pavements.
"The event was organised in conjunction with the Horncastle Traders Association, who asked for it to take place on a Sunday so that business owners could attend. "Refreshments were kindly provided by the Co-op , which were very well received by the volunteers as it was a very warm afternoon.
"Horncastle Town Council would like to thank everyone who gave up their Sunday afternoon to help improve the appearance of the town, the difference it has made is really noticeable.
"A big thank you also to East Lindsey District Council whose staff came round and collected the large pile of green bags containing all the litter on Sunday afternoon."
The next community clear up event will take place on Thursday, September 17, from 10am until noon.
It is hoped another community clear up will take place in October.