Green light for Prospect Plaza recreation area in Horncastle
A new community group has been given the 'green light' to drive plans for a new Recreation Area in Horncastle.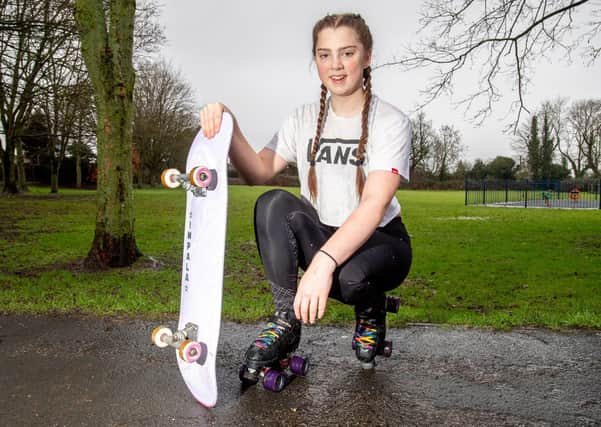 The group - chaired by John Whelan and including 17-year-old student Lyra Waters - outlined their aims at a town council meeting on Tuesday night,
The planned redevelopment will be called the Prospect Plaza (it is located off Prospect Street) and it will be a multi-purpose facility, including a skate park.
Exactly what else will be included has still to be decided and will largely depend on the amount of funding secured.
The group believes community involvement will boost the changes of attracting funding from outside agencies a - problem which halted the town council's plans for the development.
Councillors gave unanimous backing to the group taking over the project.
They also agreed to earmark £50,000 of support funding and gave the group - named the Plaza Committee - three months to draw up proposals.
Mayor Councillor Fiona Martin described the community involvement as tremendous and said councillors looked forward to working alongside the group to deliver the project.
The group did voice concerns about the council's plans for a phased start to the redevelopment which would focus on a new path opening up the site and an outdoor gym.
Some councillors questioned whether Prospect Street was the right place for the facility.
Mr Whelan said they would take all views into consideration and revealed discussions had already started with potential supporters of the project.
The community involved was triggered by Ms Walters - a student at Queen Elizabeth's Grammar School - via a social media campaign.
A Great Britain junior international roller skater, she received more the 500 responses of support - and just 17 against.
Meanwhile, the council meeting also featured discussions on crime and anti social behaviour, highways issues (including the closure of the High Street), the on-going St Lawrence Street saga and the transfer of 14 assets (including sports grounds) from East Lindsey District Council.
• Full reports will be included in next week's Horncastle News.