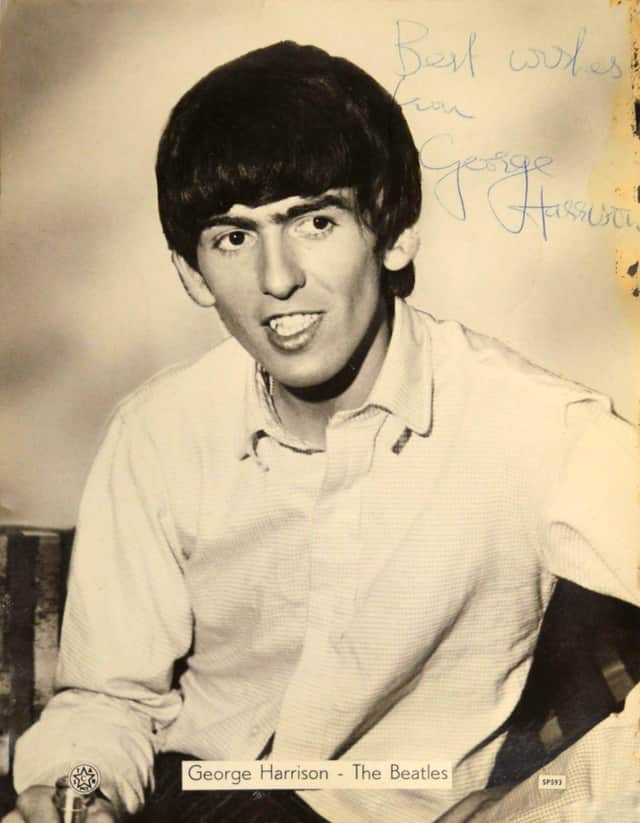 The letter of apology was written by George Harrison after two autograph-hunting schoolgirls, Claire and Melanie, got an unfriendly reception when they turned up on the doorstep of his home, and is part of a cache of early Beatles memorabilia that turned up out of the blue during a house clearance in the town.
James Laverack of Louth auctioneers John Taylors said: "The find chronicles a tiff in which the Beatle found himself entangled soon after moving into Kinfauns, the bungalow that he had bought on the historic Claremont Park
Estate at Esher in Surrey in 1964."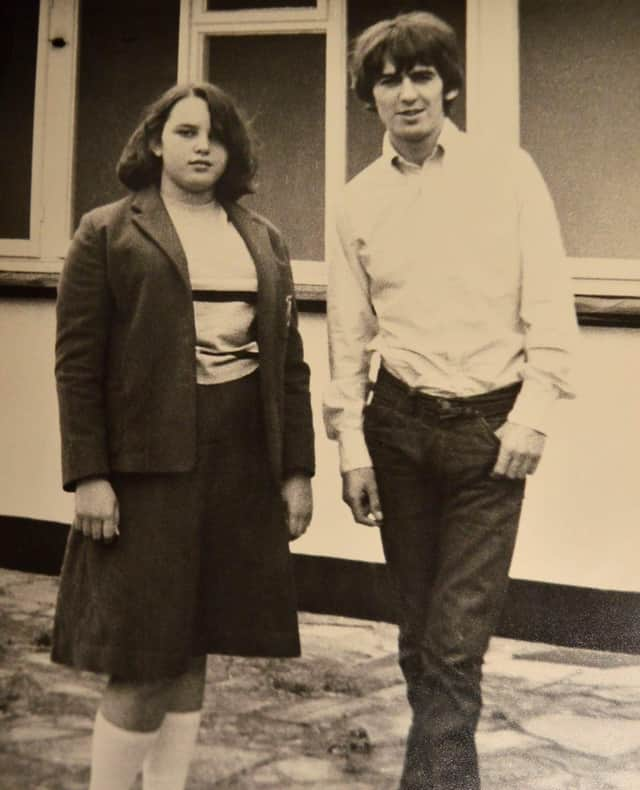 Mr Laverack explained that the estate's big house, an 18th century former Royal mansion, was then a private girl's school and two pupils arrived unannounced on Harrison's doorstep, and then got a frosty reception from the woman who answered the door.
"Not only did she make it clear to the girls that their visit was not welcome, but she then telephoned the school to make a complaint – which is when the balloon rather went up," he explained, "Messages were flying between the school, the parents, and Kinfauns.
"George Harrison's letter to the mother of Claire Braham, one of the schoolgirls involved, calmed things down."
The Beatles's lead guitarist explained in his handwritten note that it was a daily help who had phoned the school and that he had known nothing about it until the following da,y and he asked Mrs. Braham to tell Claire that he was sorry, and sent her an autograph."
"In addition, he also wrote that 'John' had now signed Melanie's book and she was welcome to call the following week to collect it. When the schoolgirl did call, she not only got her book but an autographed photograph – and
George posed with her for a snap."
Mr Laverack said: "Melanie died recently and it was during the clearance of her home in Louth that the extraordinary little cache of Beatles memorabilia was discovered – George Harrison's letter, the envelope in which it was sent, the autographed photograph, and the snap of the Beatle and the schoolgirl at Kinfauns.
"She had treasured the mementos for 59 years, almost certainly unaware of their value on the modern international collector market."
The collection goes under the hammer in an auction at the Old Wool Mart saleroom in Louth tomorrow, with a pre-sale estimate of £2,500-£3,000.