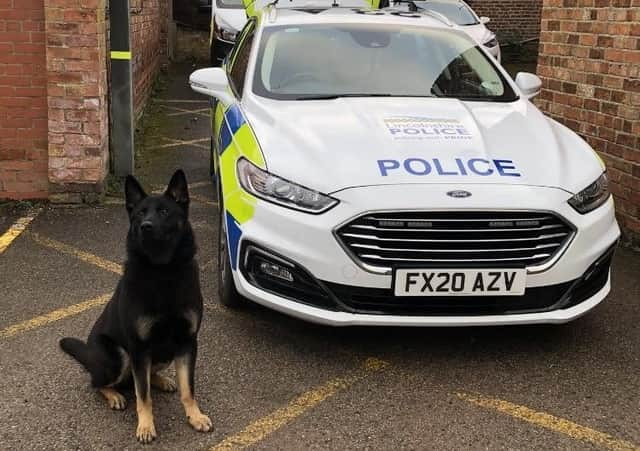 Police Dog Hanx (and his handler) will soon be pounding the beat in the Wolds division.
Apparently, Hanx is looking forward to his new role...but wasn't available for interview!
According to Sergeant Andy Burtenshaw, Hanx has already met his new colleagues.
Sgt Burtenshaw will also be spending more time in Horncastle after the appointment of a new sergeant for the Louth area.
Previously, Sgt Burtenshaw was dividing his time between the two towns.
And, another new recruit is in the pipeline - PC Ben Green who will join Horncastle's Neighbourhood Policing Team.
Sgt Burtenshaw revealed the updates at a town council meeting last night (Tuesday).
He also gave a detailed report about the latest incidents in the town, including allegations surrounding boy racers in the Market Place.
• Full story in next week's Horncastle News.