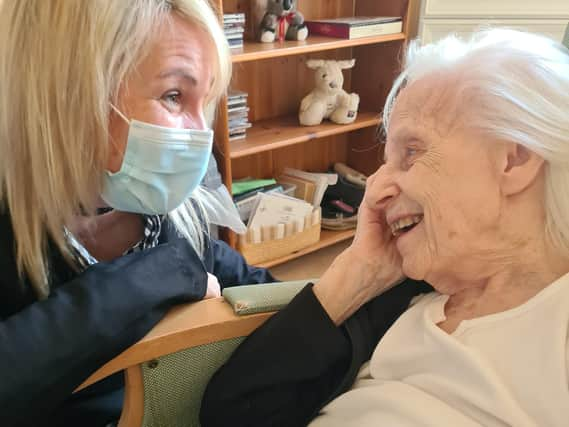 In spite of the home being in quarantine due to Covid-19 restrictions, staff were not going to let the day pass without having some fun
Millie celebrated her 99th birthday with Home Manager Hayley Peace, who staff cheekily believe is 27.
"Even though we are going through tough times this last year, being in quarantine, separated from our families we always find time to make the best of a celebration, " said Cheryl Curtis, Activities Coordinator.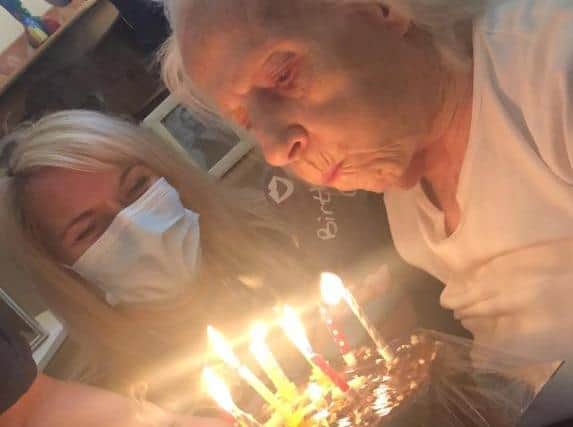 "Millicent has seen many things in her life time. She was raised within a very large family, starting her years off in Nottingham.
"Best known as 'Millie', she joined the Land Army and worked in the Newark area.
"In Millie's early 20's she met her beloved husband, who was serving in the Royal Marines stationed in Newark.
"Millie and her husband went onto have two lovely daughters and even had the chance to live in Austailia for a while.
Millie has watched her loving family grow and adores her grandchild.
"Millie has been with us at Syne HIlls since 2013 and has made a lovely impact here."
To mark her special day, Millie was pampered, including having her hands being moisturised and her nails done.
She received lots of birthday wishes, posed for photos, enjoyed birthday cake and didn't stop singing all day.