Haulage co-workers from near Boston take to the skies, raising more than £6,500 for charity
A group of colleagues from a haulage depot near Boston swapped the roads for the skies when they took part in an adrenaline-fuelled charity fundraiser.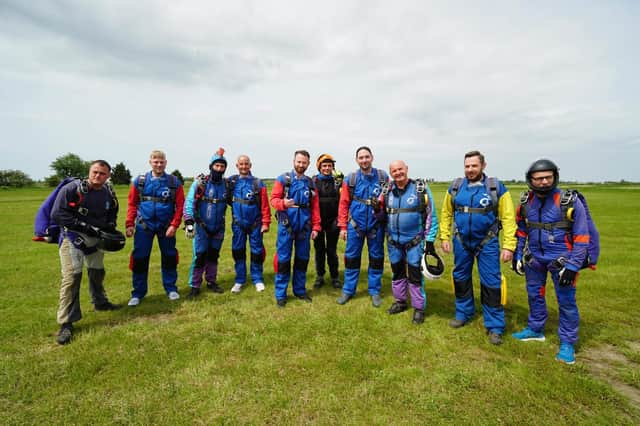 ​The team of 10 from the Turners Soham's Bicker site each completed a 13,000ft tandem skydive for the Cambridge-based charity Tom's Trust.
The Tom's Trust is the UK's only charity dedicated to providing mental health support to children with brain tumours and their families to improve their quality of life and wellbeing.
Its clinical psychologists work from its centres in hospitals across the UK, helping children from diagnosis and continuing that support as their needs change.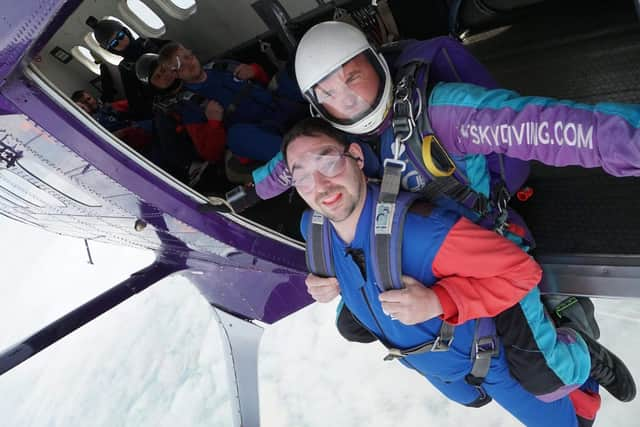 It currently aids 371 children and an estimated 1,113 family members.
The team from the Bicker depot completed their skydives in aid of the trust in Peterborough on Sunday, May 28. At the time of writing, the team had raised more than £6,500 for the cause, smashing the £4,500 target.
Ashley English, warehouse supervisor, said: "As a company we have supported Tom's Trust for a while. I was reading a bulletin about when Tom's Trust's Young Ambassador Mimi visited our Soham depot. I then read Tom's story on the website and it really was so emotional – what an incredible young boy whose life was taken way too soon. This inspired me to organise something so that Bicker depot could do our bit too."
"Myself and the rest of the jumpers have young children of our own or in the family and what Tom's Trust does is incredible. We all pray for healthy lives for ourselves and our children, but life can be cruel and a lot of treatment for these children, mentally and physically, is relied on by charity donations," Ashley added.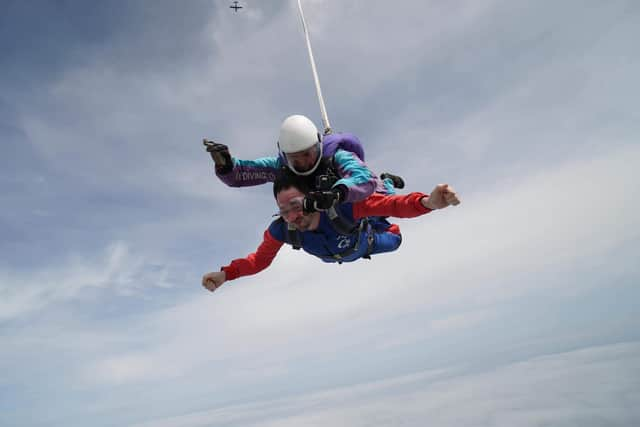 After coming up with the idea of a skydive, Ashley ran it past a few people on site.
"Before I knew it we had the foundations in place," he continued. "Raising the money has been hard work but now the results have really paid off. I said to myself if we can raise enough to help one child and get some support for them and their family then it's all worth it.
"It was the most surreal experience, really incredible. I hope I have started something that Bicker depot can continue and look forward to future ventures to keep our relationship with Tom's Trust and help as many people as we can. We would like to thank everyone who helped support and suppliers/businesses that donated to our raffle."
Debs Mitchell, co-founder of Tom's Trust, said: "We are so grateful to our wonderful corporate supporters from Turners for taking up something so enormous for us. We know what a huge challenge this was for the team.
"The money raised will make a huge difference to the lives of children facing a life-changing brain tumour diagnosis across the UK."
You can still donate to the team by visiting www.justgiving.com/team/turnersskydive
Anyone who would like to take up a daring experience to raise money for Tom's Trust, is asked to get in touch with Jess Wilde, corporate and community fundraising manager, on [email protected]
To find out more about Tom's Trust go to www.tomstrust.org.uk