Have your say at recreation area Zoom meeting
Town councillors are urging as many people as possible to attend an on-line meeting tonight (Wednesday) about plans for the future of the Prospect Street Recreation Park project.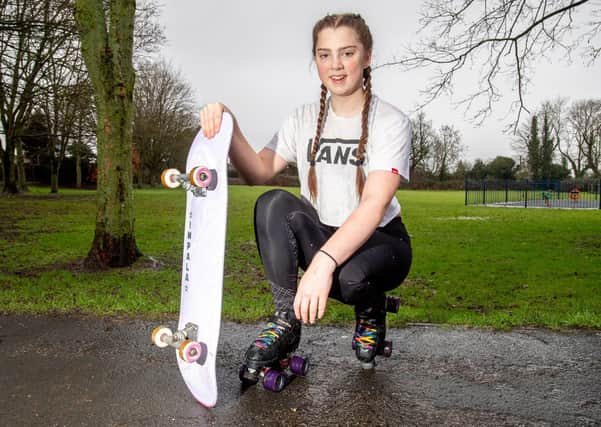 As reported in the Horncastle News, the town council has had to scale back plans for what was initially a £250,000 scheme because of problems attracting funding.
However, councillor's have allocated £50,000 for the project and plan to carry out work on a phased basis.
In the meantime, teenager Lyra Waters had fronted a campaign to include as many facilities as possible, including a skate park.
Lyra, a Sixth Form student at Queen Elizabeth's Grammar School and a Great Britain junior international roller-skater, has received hundreds of messages of support on social media.
She believes a community-led campaign - working alongside councillors - could boost the chances of vital funding.
Tonight's meeting will start at 6pm.
There is an outline document on the town council's website which gives an overview of the phased delivery approach available here
Deputy Town Clerk Michelle Moss said: "We would like to hear from community groups or individuals who are interested in becoming involved in the project with a view to working together to deliver this for the town.
"Everyone is welcome to attend."
To access the meeting click here