'Heart-warming' donation of 'pick me up packs' to Intensive Care Unit staff at Pilgrim Hospital
"We are very grateful to have received such a wonderful donation, and we feel very humbled and appreciative that the general public are still thinking of us at this time."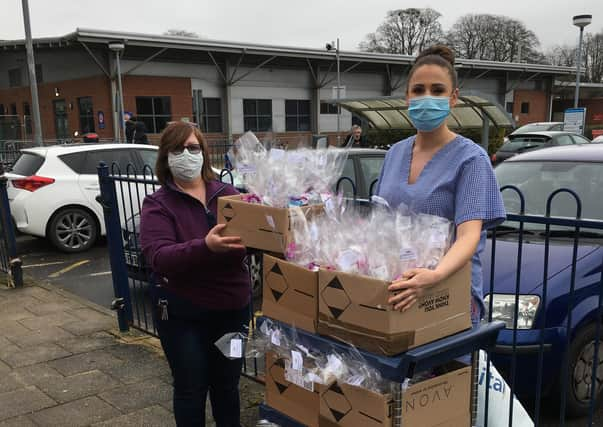 The words of Helen Chance, the deputy sister on the Intensive Care Unit (ICU) at Boston's Pilgrim Hospital following a donation of self-care items to staff.
The show of support was organised by Jackie Hudson-Hay, of Kirton Holme, an Avon representative for the Boston area.
Last year, Jackie launched an appeal after hearing how additional hand washing and sanitising as a result of the coronavirus pandemic was leaving hospital staff with painfully dry and chapped hands.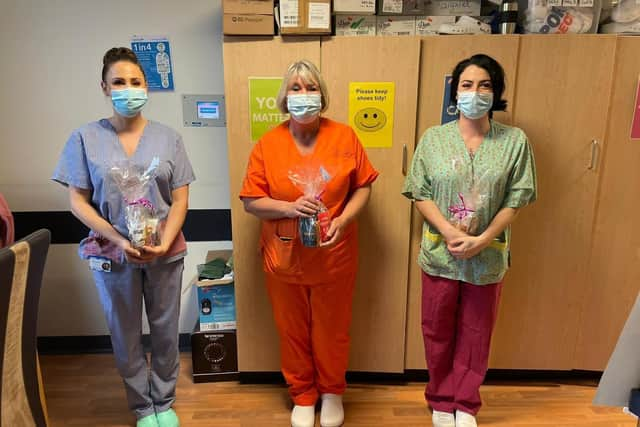 In an online post, she asked for donations of £1 to provide the hospital with a tube of hand cream. She added that for every £4 donated, she would use the commission she would have received on the items to buy a fifth, meaning she would take no money from the appeal and more people could be helped. In the end, more than £1,000 was pledged, with money also going towards face treatment masks.
This time, she set about creating 'pick me up' packs for ICU staff after reading in the press about the challenges they were facing as a result of Covid-19.
"The report had me in tears, reading what their day entails during this awful pandemic," she said.
She set herself a target of raising enough money for 65 packs (one for each member of the team), containing various pamper products and a coffee sachet and Twix bar.
Estimating she would need about £300, she asked all her Avon customers if they would like to make a donation, again waiving any commission she would have made.
Within a week, she had the money needed to cover the cost of the packs – some of her friends who are also Avon representatives even donated spare supplies.
She said: "I would like to say a huge thank you to my Avon customers who helped me achieve the target within a week, so that I could get the packs made up and delivered promptly. Also I'd like to thank them for their continued support of my Avon business during these challenging times."
Echoing her colleague on the unit, deputy sister Nicola Hooker said: "Myself and Helen have worked in ICU here at Pilgrim Hospital for over 13 years and we have never known it to be so busy, or emotionally and physically draining.
"To know that there are people out there who are thinking of us and want to make our days at work that little bit brighter is a truly heart-warming feeling.
"These care packages will bring smiles and comfort to us all in ICU. A huge thank you from the whole team at Pilgrim Hospital Intensive Care Unit."