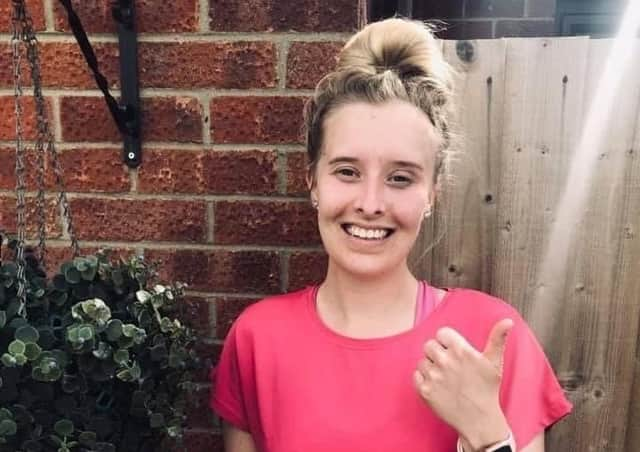 Helen Penistan, 30, who works in accounts for the construction industry, used to run for her county when she was younger and joined Sleaford Striders just prior to lockdown.
She explained: "I have not been able to commit to any races for obvious reasons, so I have decided to take matters into my own hands and will be completing my own challenge. I will be running a marathon over 48 hours over the weekend of December 19 and 20, doing a half marathon on the Saturday morning and then again on the Sunday morning with my father cycling beside me.
"I have been very lucky and worked the whole way through the pandemic, others have not been so lucky, redundancies have been made, people being on furlough, businesses shutting and unfortunately some will not reopen.
"I have chosen to support Lincolnshire Community Foundation based in Sleaford. They give grants to local charities and will help me identify local good causes ranging from food provision, mental health support and the elderly. The foundation supports community groups and charities right across Lincolnshire, their hard work is much appreciated and having spoken with Sue Fortune at the Foundation they have waived their fees so every single penny will go to the foundation."
So far she said her fundraising has gone really well with lots of local businesses offering support and she has raised £869 of her £1,000 target at www.totalgiving.co.uk/mypage/helensrunningchallenge
"I'm getting a T-shirt done with all the businesses supporting me on it.
"I have had only five weeks to train in so it is going to be quite a challenge and I just cannot believe how many companies have come forward."
She has a training plan mapped out but she is still working on the route, as it needs to be cycle and runner friendly, without too much traffic.
"Any support I am given will be truly appreciated," said Helen.