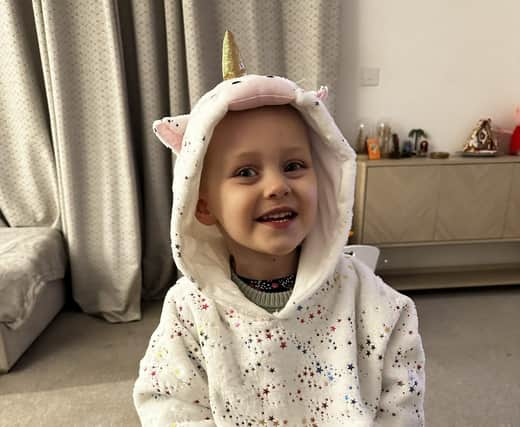 Three-year-old Lily Harley was diagnosed with Grade 3 Ependymoma – a type of brain tumour – in January last year and had two major surgeries to remove her tumour shortly after.
Lily has also had to undergo proton beam therapy in Germany, where she stayed for two months with her mum Emily Morton and dad Josh Harley while she underwent the treatment under general anaesthetic five days a week, followed by months of chemotherapy, which ended in August 2022.
She was given the all-clear in October last year, but at a routine MRI scan last week, Emily and Josh were given the devastating news that the cancer had returned in her brain and spinal fluid and, sadly, there is nothing further that can be done for Lily.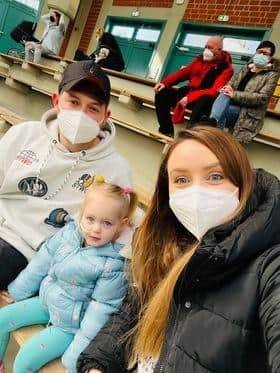 Now, the community of Louth has rallied round the family to help give Lily and her family some happy memories in her remaining months – starting with a GoFundMe campaign to send the family to DisneyLand Paris set up by Emily's best friend Brioney Johnson, who is also Lily's godmother.
She said: "Lily is the loveliest little girl and she's always got the biggest smile on her face, she just lights up the room, and it's shocking that this is happening to someone so young.
"Lily will absolutely adore Disney and we hope to give her the most magical experience any little girl can dream of."
Brioney said the family has been blown away by the support of the Louth community, as the GoFundMe has raised a staggering £42,000 in just three days – including a £750 donation from GBM Waste & Pink Skips in Louth, who are also donating £5 from the hire of their pink skips to Lily's appeal.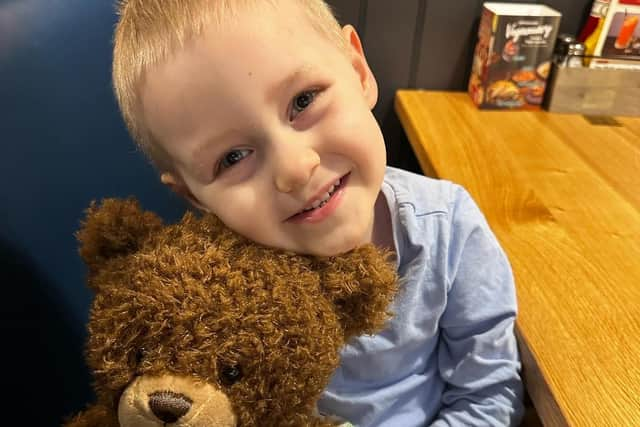 "It's absolutely amazing and we can't believe it," she said, "I started the fundraising amount at £9,000 but it's just kept going and going, the support is overwhelming."
As Lily's fourth birthday is just days away, friends of Lily's family are also now appealing to the community to make unicorn-mad Lily's birthday her best ever by donating cuddly unicorn toys to her party. It is being held on Sunday (January 22) at children's role-play centre Little Louth – where the vets section of the role play centre will be transformed into 'Lily's Unicorn Vet'.
The community in Louth has really rallied round to make Lily's party as magical as possible – Little Louth is hosting the party and providing party food free of charge, while Moon Orchid bakery is providing her unicorn cake and Best Day Ever party supplies is also providing balloons.
There will even be an appearance from a "real" unicorn, as Frosty the white Shetland pony will be attending the party to make Lily's day even more special, and a working fire engine is also attending.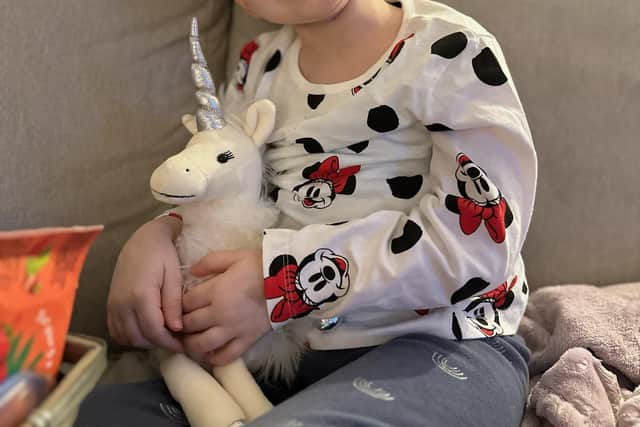 Stuart Spendlow, deputy headteacher at Grimoldby Primary School, is also planning a fundraising variety show – called An Audience for Lily – to be held at Louth's Riverhead theatre on Friday, February 10 at 7.30pm.
The event will be a showcase of local talent, with music, dance, magic and more, with all money raised going to Lily's appeal. And due to the speediness of putting the show together, the acts will have little time to rehearse but will be doing their utmost to put on a wonderful show.
To make a donation to Lily's appeal, visit https://gofund.me/8e76fde7