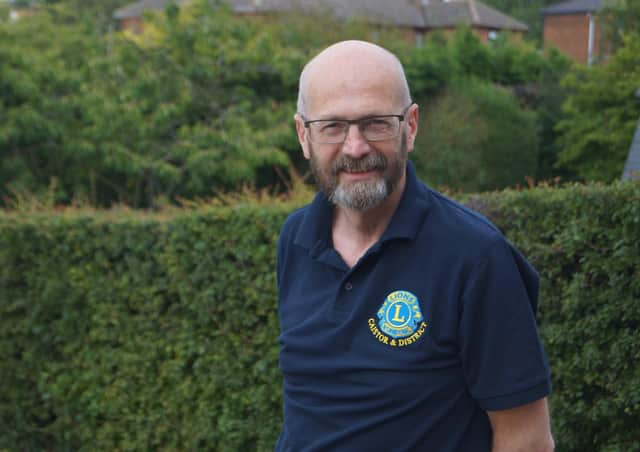 Every year, the active group organises a number of major events in the town, raising in the region of £20,000 annually for their charity fund, which is then donated to support local, national and international causes.
This year has been very different for the Lions club, with activities curtailed and a number of members forced to followed government instructions to self isolate and protect themselves from coronavirus.
This has had a major impact on their charity fund, so now, with lockdown easing, they are looking at ways to build up their fund and they are starting by making it personal.
Steve said: "The Lions are planning a sponsored challenge next month, which will involve cycling, running or walking, with individual members specifying their own challenge - all at their own pace.
"Some challenges will involve a 20-mile walk, for others it is a marathon distance run or a 100-mile cycle ride.
"However, this is not a gladiatorial competition and the emphasis is on participation in some way by all members of the club. "
The plan is for the Lions to leave Caistor town centre at 8am on August 15.
Steve added: "We hope people will turn out to give us a cheer as we head off - and maybe even be able to sponsor one of the Lions or put a donation into our collecting buckets."
During lockdown, the Lions have been busy supporting the town's food distribution scheme and also helping provide shopping to town residents, as well as continuing their strong link with the Caistor Cares group.
Steve said: "A large part of our efforts go into activities to support senior residents every year.
"It is a great shame we haven't been able to run our regular events, such as the fortnightly bingos, and our very popular annual trip to Skegness has also fallen by the wayside for this year.
"We did manage to hold a virtual 'lockdown beer festival' which brought in around £2,000, but this normal event would see five times that."
The Lions will have to wait and see what the rest of the year brings, but meanwhile they hope their challenge will be well supported by the town's residents.