Hundreds turned out last week across Lincolnshire for the Lancaster flypast at former bases commemorating the 80th anniversary of the Dambusters Raid – but for those who witnessed the poignant moment when it flew over the memorial in Great Steeping, there was a new mission unfolding.
Sited where the former base' original Second World War fire tender shed once stood, the memorial which is the last symbol to the sacrifice of 207 and 44 Squadrons is slowly sinking.
It was installed by the former 207 Squadron RAF Association in 2012 and in recent years has been cared for by the Friends of RAF Spilsby.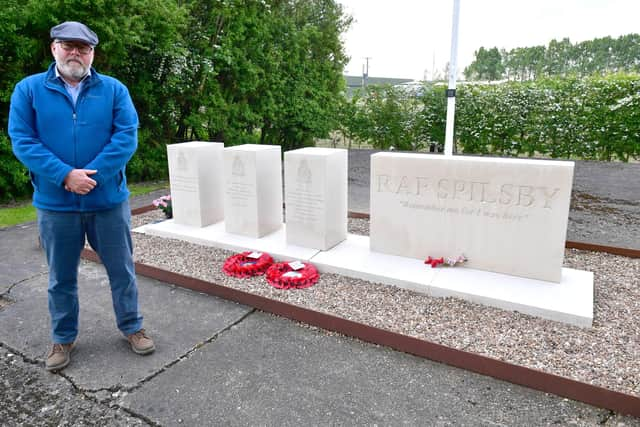 Lincolnshire World met Paul Valleley, of the Friends of RAF Spilsby, at the flypast and he pointed out the cracks on the current base.
He said: "On the advice of the original installers of the inscribed stones, it will be necessary to move the memorial onto a new steel reinforced foundation. A new Portland Stone base will be manufactured and installed onto the newly- constructed foundation.
"The Friends of RAF Spilsby feel it is important to act now before there is any further decline. To lose it is to end the story of all the men and women who served on the airfield during the bomber campaign."
It is estimated repairs will cost £19,000. To make a donation visit the Friends of RAF Spilsby JustGiving page here.