Heritage Register confirms 'at risk' theatre in Spilsby is making 'good progress'
A theatre in Spilsby listed as one of 462 sites across the East Midlands included in the Heritage at Risk Register is making 'good progress'.
The good news has been announced in an annual snapshot of the health of England's valued historic buildings that are at risk of neglect, decay or inappropriate development.
This year marks the 25th anniversary of the publication of the first national Heritage at Risk Register. Since it began in 1998, around 6,800 entries have been removed, which is around three-quarters of the entries on the original Register
Spilsby Sessions House has been on the Theatres at Risk Register since 2015 but, according to the Heritage at Risk Register, improvements are now being made.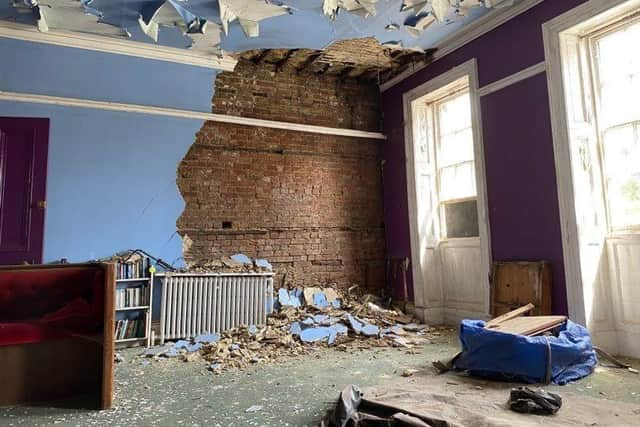 Historic England awarded a grant for major repairs in advance the launch of a £5m project, funded by the Government's Levelling Up Fund to restore the building for community uses, that was launched at a celebration at the Franklin Hall in June.
However, there is still much work to be done. The theatre's previous owner The Dandelion Trust, like many small charities, had struggled to cope with the costs of maintaining and renovating a historic building. As a result, the auditorium roof had become unsafe, and the ceiling was in danger of collapse.
The auditorium was closed in 2015 and structural support was installed. A section of plaster ceiling collapsed in the theatre's bar area in late 2017, further limiting use of the building.
Spilsby Sessions House is Grade II listed building and part of the Spilsby Conservation Area. This building was used for law courts and as a police station with prison cells before it became a theatre.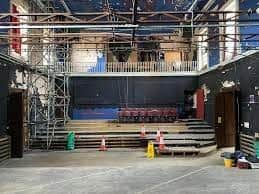 Designed by H.E Kendall it was built in 1824 in Greek Doric style, with sandstone ashlar and slate roofs. It underwent alterations in the late 1800s.
The importance of preserving buildings such as the Sessions House has been explained by Historic England's Regional Director Louise Brennan.
He said: "The strength and diversity of our heritage sites across the Midlands is something to be extremely proud of, to care for and preserve for future generations.
"We hope the Register continues to help save more irreplaceable heritage sites and encourages local people to care for and enjoy their heritage."