Heritage scheme set to bring new life to more buildings in Gainsborough
Exciting heritage improvements to five more building in Gainsborough have been approved as part of the Townscape Heritage Initiative (THI).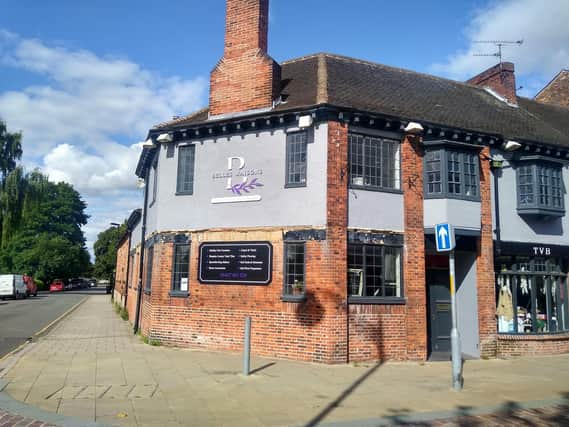 The aim is to reverse the decline of the town by offering substantial grants towards the costs to renovate the buildings, bringing empty properties back into use and maximising the potential for them to be used today.
The council was awarded £1.25m to repair, restore and regenerate the buildings in Gainsborough as part of the Townscape Heritage Initiative.
The National Lottery Heritage Fund award for historic building repair grants was later supplemented significantly by a large additional award from the Levelling Up Fund.
Work in the town has been moving apace with a number of projects completed or near completion and a new round of exciting developments are set to get underway.
Coun Trevor Young, leader of West Lindsey District Council, said: "As someone who has grown up and lives in Gainsborough and is enthusiastic about seeing improvements, it is very exciting to see the number of buildings which are now involved with the scheme.
"I am delighted that the Restoration Grants Panel unanimously approved the funding for more buildings and I am looking forward to watching the work begin and seeing the final completions."
Abigail Buckland, Townscape Heritage Delivery coordinator, said: "The centre of Gainsborough is going to look quite different by this time next year.
"There are a number of properties with planning permission approved which we hope to see at a grant panel in the not-too-distant future.
"Foremost of these is the Town Hall, the proposed works for which will have a huge impact upon the appearance of the Market Place.
"Key among these changes will be the replacement of the 1950s canopy with a more visually sympathetic glass canopy, giving a wider area of covered space to give shelter from the elements."
For more information about the scheme visit the Gainsborough Heritage Led Regeneration website.